QMS for App Teams & Startup
Make FDA/ISO compliance easier
An integrated Project, Document and Quality Management approach with Team Messaging.
There are many obstacles to medical device development. Apple's Tim Cook deliberately refused to take Apple Watch down the medical device path citing the complexity of regulatory requirements and compliance. You cannot just develop something cool that users like medical devices have to be FDA cleared for an intended use based on Safety and Effectiveness. And as if that was not enough, then comes the regulatory compliance issues and the myriad of applicable ISO Standards.
App teams aspiring to create a medical App for your iPhone or Android smartphones are usually small tight teams held together by dreams of conquering the App Store – and getting rich. However, the reality of a regulated industry and the regulatory framework that controls it soon makes for a mirage where the end-game is hard to judge, yet alone see. And it almost always seems like a new regulatory requirement reveals itself on a daily basis adding to the already cumbersome and ongoing burden of compliance.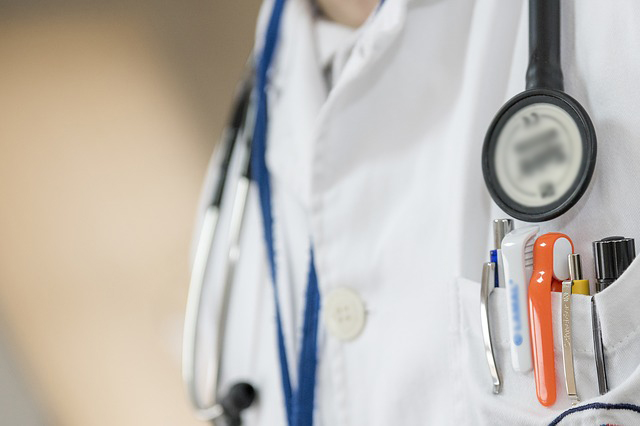 That's why almost all "medical apps" today are "toy apps", simplistic look-a-like of a real medical device – but for informational purposes only! For example, heart rates on treadmills or your smartphone. These are
not real medical devices -- they toy apps. They are not FDA cleared.
For more teams, the real difficulty in compliance starts with the introduction of a QMS system as an add-on to their Project Management System and getting users to use it – especially in smaller App Teams and Startups. First, they resist the intrusion. Second, there is lack of qualified QMS persons. Third, the QMS paper chase – what form was I supposed to sign and when? What?
Welcome to the regulated world.
A medical device startup, 12 years in the making, finally decided to do something about it and created qmsWrapper™ a software specifically designed for Startups and App Teams to help them with FDA and ISO compliance.
The software takes an innovative approach to compliance. Rather than follow a traditional QMS, or Quality Management System, that manages the quality endpoints, the software embraces the process leading to quality and includes the team in the compliance process - a Team based compliance.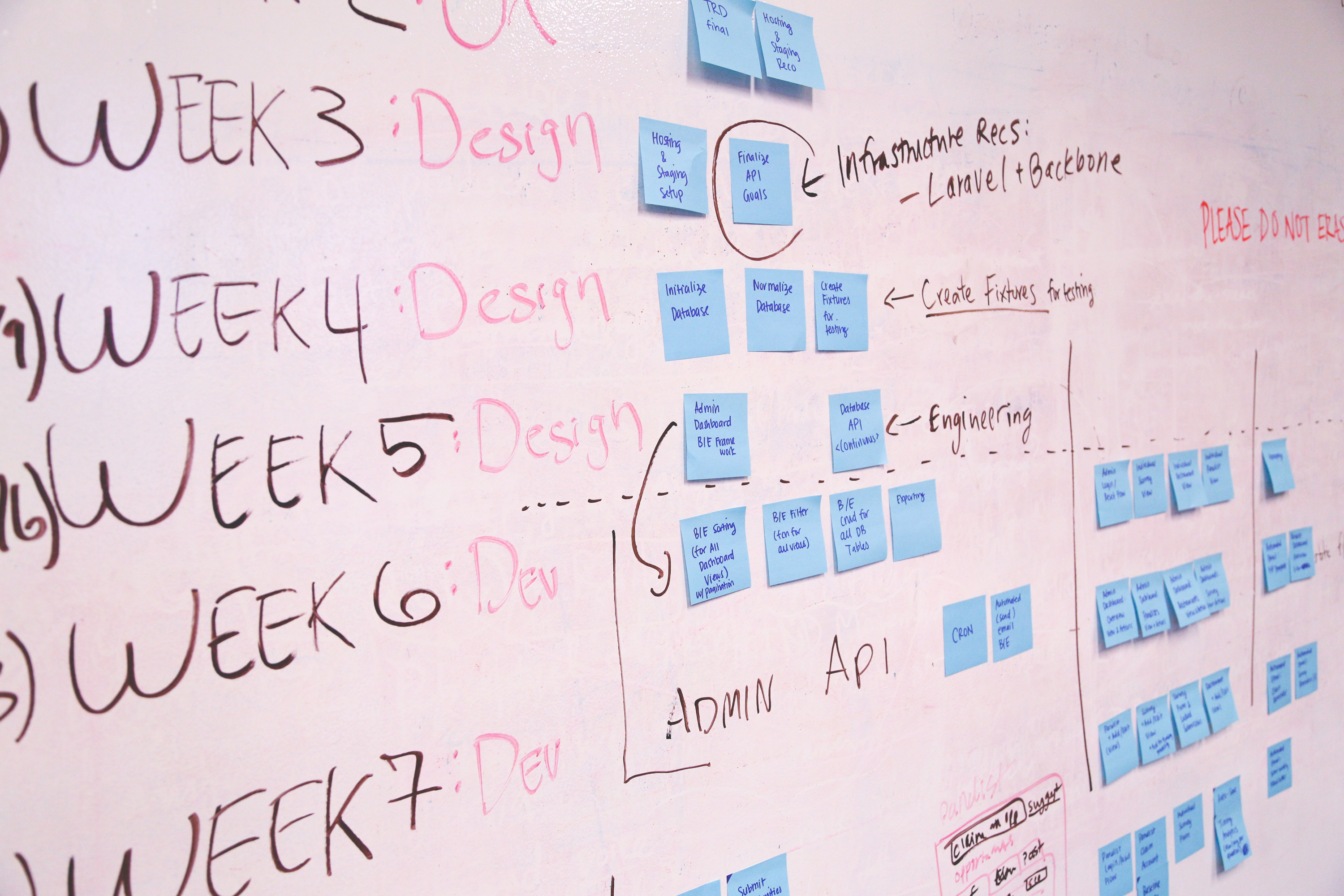 Appropriately named Managing Through Quality™ or MTQ, this innovative approach to compliance combines a Quality, Project and Document Management System integrated with a Team Messaging app purpose built to meet the compliance needs of Startups and App Teams.
Unlike Slack or HipChat, qmsWrapper has team compliance messaging in its DNA and is unified and integrated directly into the other functionalities to reduce an individual's QMS burden and foster a team based collaborative compliance approach.
QMS managers are no longer the Don Quixote's of the compliance world but instead are integrated into the key points of the project with reporting tools that keep them from interfering with the Project Team, yet keeps the Project Team moving forward.
The system is driven by QMS processes, which are all validated for use in ISO 13485 and FDA QSR, although for the later you have to revalidate for "intended use" as well. Normally this ISO and FDA requirement can be a huge burden on App Teams and Startups but qmsWrapper.com provides all the documentation to support this requirement – for paid subscribers only of course.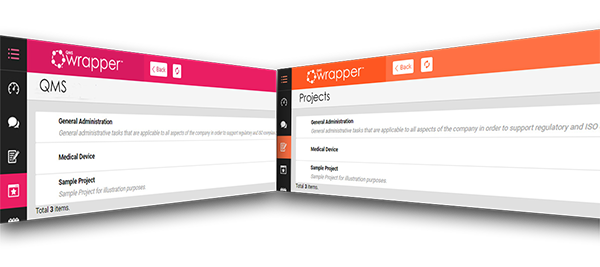 As a project manager, do you feel the relief of freeing up what is estimated to amount to 423 hours of your team's very valuable time not having to produce this regulatory requirement for yourself – and do it for each release, each update! Somebody does love you!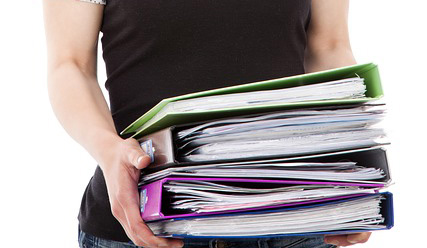 Without a doubt, the most important rule in regulatory compliance is – "if it's not documented, it does not exist". Technically that means Document Management and Control (DMC) is central to compliance. But what does that mean for Startup Teams? Big DMC systems are costly and a bear to use, yet alone run. Startups and App teams are small, tight – they don't like complicated!
To begin with Centralized Cloud storage, File History, version control, revisions, are basic table stakes for DMC. The key is how to get teams to use it seamlessly without struggling and remain compliant. qmsWrapper has given this a nice spin. First, they've introduced Project-based Centralized storage. This hybrid approach is ideal for teams. All project documents are stored in the projects they belong to – even the QMS files. However, QMS files are also stored within the QMS Locker and if it's a QMS approved form, signed form, i.e. the powers that be signed off on it, then it is also stored in the QMS Vault where such files cannot be modified or deleted.
The QMS vault is actually a regulatory requirement for both FDA QSR and many ISO's, including ISO 13485.
Electronic Signatures are also required, and a QMS Personal Pin of 4-5 digits is used. A user does not actually need to print and sign a document, that's primitive. Rather, they can sign electronically using their unique QMS Pin ID - just like a bank machine only easier. No complicated algorithm-driven devices needed. For Startups, its perfect and perfectly secure.
Another DMC innovation is deletion permissions – users cannot delete project files, only a Project Manager can do this, and even then there is a minimum 30 day wait period before the actual file can actually be deleted. As for personal My Documents files, users can delete these, but again a minimum 30 day wait period applies – you never know when you'll need that file again.
A central library holds the documents applicable to all projects, for example, the ISO Standards. These require QMS manager approval to be added to the library. A circulation list of all users who need the document for compliance purposes is then tacked on and circulated for approval. Whenever a new version or change to that document occurs, the users on the circulation list get a notification and must once again QMS Pin-In acknowledging their approval.
But the big facilitator is a Dropbox or OneDrive like feature, where project files are written locally then sync'd with the Central Storage. Called WrapperApp™, the difference between it and Dropbox and the prime reason why you'll love it, is that WrapperApp can see both Project files and your My Document Files and put them onto your desktop. No need to dig through the Central Storage.
With WrapperApp, files are secured through the permissions system for access control. Users who leave a project will see their local project files disappear, after having been sync'd with the central storage beforehand. WrapperApp means never to have to Upload and Download files via your browser again – this is the big easy!
And WrapperApp also works with the integrated Messaging App, or Chat, where files in Chat can be project files still stored in the project that are also sync'd with the project in Central Storage.
This Team Messaging App is purpose-built for compliance and has features such as save meetings, create minutes, save to the project or Topic, agendas, follow-up meetings, create tasks/action or Todo. Chats can be a project or topic-specific. Using a messaging app for compliance makes it far easier and more efficient than email – and heralds the end of the email ping-pong games. The end of lost files.
The Project Management side has all the essential features for running sophisticated projects by App Teams. A Dashboard provides an overall perspective for more efficient use. Drop-in a QMS process into the project and they'll do most of the compliance heavy lifting as the compliances related tasks create themselves in the project. You still have to include detailed project tasks like in any project – and then do the work.
However, when you use a QMS process within projects, you can be sure that if you complete the sequence of QMS tasks, you'll be compliant with ISO 13485 and FDA (for medical devices).
Your Team has different QMS needs – not a problem, a really cool feature is the Wrapper Process Editor where you can create, modify or customize processes for your own particular use – and its super easy. You can have QMS processes to suit every compliance needs from hiring to CAPA.
In the new ISO 13485: 2016, and in FDA QSR, compliance is based on Risk Management (ISO 14971).
In qmsWrapper, risk management is connected to the QMS Processes. For App Teams that means that risk assessment of project requirements and related tasks is ongoing and easy to relate to – little or no experience required. But the real beauty of the system is that the more ongoing it is, the more the risk assessment builds out and becomes connected to previously identified risks and their mitigations. You can even apply the solution from one to the other if the mitigation solutions are also applicable in reducing the risk of harm. This is risk assessment compliance made easy.
A weakness in qmsWrapper is a scarcity of printable reports. The system was designed to work online but for QMS manager that lives and breathes printed reports, your printer toner cartridges will likely last much longer. But for Startups and App teams there is little need for daily or weekly printed reports – printed for whom? However, for audit needs, the essential reports are printable and are there.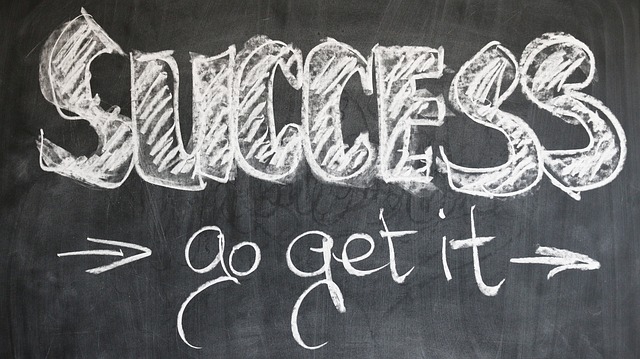 Fundamentally, qmsWrapper is a complete QMS compliance tool for Startups and App Teams.
Contact Info:
contact@qmswrapper.com
Who is qmsWrapper.com? (yup, that's also the company name too!).
We're New! We're a startup 12 years in the making of a medical device, doing medical research and clinical studies.
We have our own real experience with getting our medical device FDA Clearance. We know what it takes and what is involved. We've jumped through those hoops. We've been in the trenches… We understand what you're going up against.
So 2 years ago, motivated by frustration, we started creating a compliance QMS with integrated Project and document management - for ourselves! Then discovered others wanted it too.
So we Wrapped it in Team Messaging and made it especially for App Teams and Startups, like us.
We have no delusions about being first, and we're not the biggest. We are, however, trying harder to be the best.
Benefit from our experience. Learn from our mistakes. Profit from our efforts.
The qmsWrapper™ team.
Contact:
contact@qmswrapper.com