Project Management with qmsWrapper
for achieving and maintaining ISO 13485:2016, CE Mark or U.S.QSR (21CFR 820) for 510(K) Compliance Success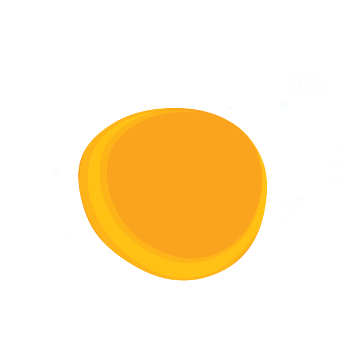 Get things done!
Track, Manage and organize your projects and your teams!
We invented qmsWrapper because we needed what you need:
a system to help get your projects done on time
and stay FDA or ISO compliant.
To do this we created an integrated software
that included six main modules:
They are separate so you can work within each module as needs arise but,
they are highly integrated and interconnected to maximize productivity and
provide a seamless team based compliance experience.
The Project Management module:
Has everything you need to organize, create and manage projects:
plan it, track it, discuss it, act on it.
Divide projects into manageable parts, subprojects, and tasks.
Clear accountability, flexible workgroups
with customizable roles by a project.
Versioning, Milestones, Roadmaps and Gantt charts
to help you see the big picture and understand the project status.
Organize workflows, schedule releases and
track which issues relate to different releases of the product.
Defined QMS workflow processes can jump-start your project—
they make ISO 13485 and FDA QSR compliance easier.
With the built-in qmsWrapper Workflow Process Editor,
you have the freedom to build your own Workflow processes
to suit your specific project or QMS needs.

Documents are controlled and stored according to their respective projects,
which makes it easier for the Team to find.
The Dashboard provides a detailed, real-time visual overview
of all the users tasks, reports, and assignments,
to help them keep track of milestones, QMS issues,
deadlines, upcoming events, to-dos, and due dates at a glance.
For a real-time visual overview of all user tasks,
there is a "My Team" function, that shows percentage done,
reports and assignments. You can monitor who does what,
with what efficiency. You can instantly identify any overlaps
in the work and easily reassign tasks as needed,
follow the over-all productivity and keep track of them.
Projects in the Project Management Module are mirrored
in both the Document Management Module and
the Quality Management module where all QMS events for any project
can be followed, monitored, and tracked by the QMS Manager.
Also, with the QMS approval workflows,
automatic notifications are sent to the QMS Manager for action.
Built-in Team Messaging is designed to support Team compliance.
Messages and files included in chats can be linked into particular projects or tasks --
the simplest way to document any issue.
For Compliance purposes, you should save any Chat as a meeting
to a particular project complete with follow-up actions.
Remain one step closer to full compliance.
The Project Management Module is directly connected
to the Risk Management Module to ensure ISO and FDA compliance.
qmsWrapper is team collaboration and cooperation, FDA and ISO 13458 compliance and
project productivity all wrapped into one.
Managing Through Quality (MTQ)
The new science of Managing for Compliance
QMS focuses on quality outcomes,
but Managing Through Quality (MTQ) is about managing through the QMS Workflow Processes
that lead to those quality outcomes.
In qmsWrapper, Quality Management is integrated with Project Management,
Document Management, Risk management, and Team Messaging
rather than implemented as a separate management layer – in other words,
QMS is sewn into the very fabric of qmsWrapper.
This level of QMS integration means QMS Workflow Processes interact and
interconnect with all parts of qmsWrapper, thereby making MTQ possible.
The integrated Team Messaging ensures everyone works together
towards those quality outcomes fostering a culture of team-based compliance.
MTQ cultivates Good Management Practices (GMP)
by encouraging good teamwork using quality outcomes
to unite them in the innovative science of Managing for Compliance.
Give qmsWrapper a try and streamline the way you approach compliance
If you have any questions, or there's anything we can do, please contact us through contact@qmswrapper.com
Thank you!
The qmsWrapper Team.