Showing posts tagged with:
Risk Module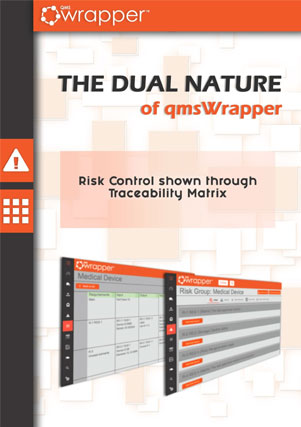 The Dual Nature of qmsWrapper
Medical Device developers must have Risk Assessment and they need Traceability, too. It helps them prove compliance and deliver quality products that are safe for patient use. Find out why is Risk Control shown through Traceability Matrix in qmsWrapper.
Keep reading

The New Risk Module supports risk-based design
Risk Analysis Module becomes a very important update, next to other features: Traceability Matrix, Process Engine, and Jira integration. Changes will make Risk Assessment much easier and clearer. In the medical device world, risk-based design and development is the new norm. For FDA clearance and CE Mark certification, ISO14971 is essential. And in May of 2020, the...
Keep reading