qmsWrapper solves all our regulatory problems, in one system, while saving us £1000's over our previous QMS system.
It's everything you'll need for your FDA and CE mark submission
Some Essential eQMS Functionality
Traceability Matrix
Organize Your FDA or CE submissions.
Don't miss mandatory
compliance requirements.
Proven document control
Connect documentation
with processes
Integrated with project
Define all the requirements you need for successful completion of your project.
Export into a print-ready format for your FDA submission
Reduce project risk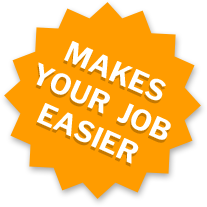 Some Key Supporting Features
ELECTRONIC SIGNATURES - FDA QSR 21 PART 11
Our secure and unique signature supports FDA QSR part 11 as a 4 digit PIN for each user. It is essential for any document approval or moving document to QMS folder and QMS Vault on Storage.
Dual signature compliance functionality is used to securely and positively identify the authorized person.
qmsWrapper is a secure, confidential and closed system. Safeguards ensure authorized person access to data.
Built-in document versioning and continuous, encrypted, off-site multiple location/ GEO regions storage backups are protecting your data in case of disasters.
CAPA ISSUE TRACKING AND AUDIT TRAIL
Monitor and manage CAPA activities, related processes, the user who created the requirement, who is designated.
Multi-step CAPA - track progress, tags, approvals, versions, etc.
Match your company roles with the roles required
by standard compliance.
Flexible workgroups and customizable roles for each project.
Role-based permissions
Initiate a CAPA process within a project, triggering a specific sequence of events required to resolve the QMS issue.
Trace, follow, validate!
TEAM MESSAGING AND MEETING MANAGEMENT
Secure, team messaging designed to support your project development and compliance activities. Maintain a record of all meetings and associated documents.
You'll likely never use email again!
Track documents easily with storage organization and advanced document search filters.
Search any issue, in any project in any task, on any day,
at any stage of completion.
Use custom forms to meet your specific needs. Create any form you need for the project you need it in. Collect and maintain records in a nicely formatted and easy to read manner.
Data is saved in a dataset and can be searched and recovered quickly.
Develop and implement a successful training program according to your needs with our custom process editor and always keep appropriate records of training.
Visit our Help Center for answers to frequently asked questions and instructions on how to use the qmsWrapper software.
We are always ready to help!
Skyrocket Your Business
Get serious about regulatory compliance.
qmsWrapper is your BEST solution.