qmsWrapper helps turn medical devices innovation into
reality by integrating 7 critical software modules: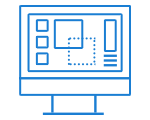 Create UNLIMITED FORMS with the Form Builder
Streamline your QMS and choose from 300+ ready-made templates that meet the ISO 13485 requirements, or build and customize forms with a flexible drag &drop to satisfy your specific needs.
Let it be process controls, time sheets, inspection checklists, registers, etc. it's easy to enter data forms and keep clear records.
Keep track of form versions
Attach them to any project or task
Easy to use Drag & Drop Form Editor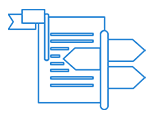 Traceability Matrix

ORGANIZE Your FDA or CE Submissions
Ensure you don't miss any compliance mandatory requirement. Connect documents to project files or to each other, keep them up-to date, always FDA & CE Mark ready. A godsend for regulatory compliance (and your auditors)!
For FDA class I, II, De Novo
E Class 1, 2a & 2b
Details, Revisions, Relations, Approval History and many more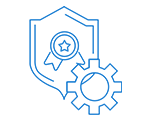 GET CERTIFIED in LESS TIME with LESS EFFORT.
Maintain ISO 13485:2016 and 21 CFR 820 compliance activities with qmsWrapper: best in class, result-oriented collaborative compliance QMS, specifically designed for medical device manufacturers. Compliance is sewn into the DNA of every module, it's not a bolt-on QMS system!
Quality Manual & Gap Report
Validation For Use Documentation Set
Workflow Processes + Process Editor
Electronic Signature (21CFR11)
Approval Workflows
Role Based Permissions
With a new innovative approach, it is building an "all-hands-on the deck" system, where each activity has a purpose and the whole team works towards compliance.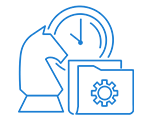 MAKING THE LIFE OF A STARTUP EASIER
A fully-featured, Workflow Process driven Project management. Balance resources, track performance in real-time, organize and manage all your projects and get them done in the most efficient/compliant way!
Flexible Workgroups & Customizable Roles
Real-Time Issue Tracking
Tags: QMS, Milestone, Versions
Custom Workflows
Workflow Editor
Unlimited Projects, Subprojects, Tasks, etc.
From start-to-end, manage your team for success!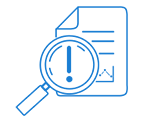 Effectively MANAGE, MITIGATE and PREVENT Risks
In-depth risk management with complete risk assessment, integrated into your entire quality management system. ISO 14971 based guidance combined with a flexible system, including
Hazard Control Matrix
CAPA
Risk Control Processes
Action Plan
Analysis, Statistics, Reports
Automatic Risk Evaluation
...and much more to ensure tracking and mitigating risks before they become expensive and difficult to fix.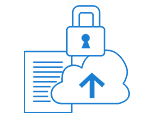 Stop the QMS Paper-Chase!
A comprehensive and understandable DMC system: track, manage, store and bring company content under control! Designed specifically to support your project development needs and compliance activities, including:
Document Approvals
Version + File Control
Categorize, Classify, & Tag
Handling SOP's, DHFs
QMS Vault
PIN Signature (ERES)
...and many, many other critical regulatory compliance functionality - this is not a lightweight solution, but the real deal!
It even includes the WrapperApp Desktop Storage application available for Windows, iOS and Linux.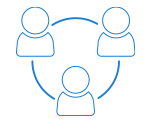 Collaboration is the glue that binds teams!
No more email ping-pong! Easily connect the whole team. Record and track all internal communication, link the conversation to projects/ tasks as supportive documentation, capture meetings, follow up, keep the whole team focused, up-to-date and productive.
Team collaboration through Project Development and the QMS:
Secure, Internal Communication
Meetings Management
Chat Compliance Docs
Sync with Storage
and much more.
It's a great tool that fosters team compliance, so everyone is involved, responsible and works together towards the desired quality outcomes.
---
qmsWrapper is Unique.
There really is NOTHING like qmsWrapper!
NOTHING!
Execute Your Compliance Strategy and Achieve Success with Powerful Tools!
19 of the qmsWrapper Highlights:
1. FORMS + FORM EDITOR
300+ readymade ISO 13485 Form Templates.
Attach any form to any project or task
Create, edit and customize your own forms. You can even make them pretty.
2. QMS PROCESSES + PROCESS EDITOR
Automatically track compliance needs and issues through projects
Modify, edit or create new QMS Processes to meet your own particular needs
3. TRACEABILITY MATRIX, FDA 510K & CE MARK
Manage and organize all your CE Technical Files and FDA Device History Files in integrated Traceability Matrix.
4. RISK MANAGEMENT, ISO 14971
Complete risk assessment, effective throughout your product's entire lifecycle.
5. HAZARD CONTROL MATRIX
Effectively identify, evaluate and mitigate risks through the single matrix interface! Organized with analysis, action plan, CAPA, follow-ups, reports, statistics, evaluation and more.
6. DOCUMENT MANAGEMENT & CONTROL
Robust, comprehensive and automated Document Management for anybody who really hates paperwork!
7. VERSION CONTROL
Automated real-time versioning. Have full revision control and version history for any document, file, project, task, etc. whether during an upload, approval workflow, tracking audit records, QMS vault activities, backups, etc.
8. SOPs and DHFs
Use default SOPs through Processes, or import your company specific ones, easy to modify or create entirely new, add them into any combination of folders or projects to meet your needs.
Produce the documents you need at each stage of production and generate your DHF.
9. CLOUD-BASED SYSTEM + DESKTOP APPLICATION
Online: Reach your system from anywhere and anytime.
Offline: Work from Wrapper Desktop App and synchronize later online, through secure encryption.
10. TEAM MESSAGING
Secure, internal team messaging designed to support your project development and compliance activities.
11. BALANCE RESOURCES & TRACK PERFORMANCE IN REAL-TIME
Activity dashboard and real-time reports. Assign the right work to the right team, with the right schedule, and recalibrate work and team members when necessary.
12. QUALITY MANUAL, ISO 13485:2016
Establish your QM in a day with the built-in, interactive Quality Manual builder tool!
13. GAP REPORT
Find gaps before the auditors do! List all your applicable company processes.
14. ELECTRONIC SIGNATURES, FDA QSR 21 PART 11
Dual signature compliance functionality is used to securely and positively identify the authorized person.
15. ROLES AND PERMISSIONS
Easily match your company roles with the roles required by standard compliance.
Flexible workgroups and customizable roles for each project.
Role-Based permissions ensure the right people access the right data, at the right time.
16. TRANSPARENT ISSUE TRACKING, TRANSPARENT AUDIT TRAIL
Easy to oversee activities, who created the requirement, who is the assignee, tags, who approved it, which version is live, etc.
17. 21st CENTURY QMS, WORKS "RIGHT-OUT-OF-THE-BOX"
Effectively organize a productive compliance savvy team. Get started in 10 minutes!
18. INTEGRATED, ALL-IN-ONE
Save money, eliminate compatibility issues and keep the focus by not having to switch between apps.
19. DATA SECURITY
Secure system ensures the confidentiality, integrity and availability of your databases.
Don't just take it from us,
Let our clients do the talking!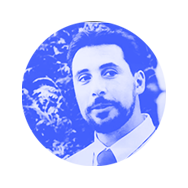 Jonathan E.
Cognetivity.Ltd
---
qmsWrapper has been where we are & knows where we want to go.
qmsWrapper solves all our regulatory problems, in one system, while saving us £1000's over our previous QMS system.
It builds us a quality manual based on our specific requirement, shows us what processes to implement in order to adhere to said manual, walks us through those processes using project management methodologies, and even gives us the templates we need to populate to be compliant.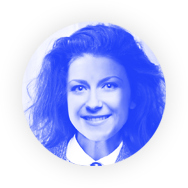 Catherina Rivas
Uva Research
---
It's what the auditor wants.
It's what the QMS Manager wants.
It's what the project Manager wants.
It's what your Boss wants.
Timely Certification.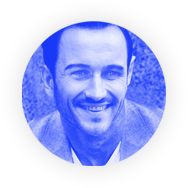 Richard Merritt
Cardio-Phoenix Inc.
---
Project management, Quality management, cloud-based Storage and team communication module in one software. No need for 3 different ones.
It has all features you need, without using any third party software. Let the processes guide you through ISO 13485:2016 with the relevant templates included, and be a successful QMS manager even if you are still new in the territory of quality management.
Skyrocket Your Business
Get serious about regulatory compliance, product development and quality management - qmsWrapper is your BEST solution.
Instant sign up, no credit card required
Advantages of an Integrated Software