Simplify Quality Control
Optimize Your Processes with qmsWrapper

Create
any project
successfully!


Ensure
regulatory
compliance.

21 CFR Pt.11, 21 CFR 820,

Why qmsWrapper?
qmsWrapper software solutions are in action all around the globe wherever it is important to ensure strategic quality management. Our solutions are designed with best practices in mind. Thanks to its sophisticated functionality and high degree of automation, qmsWrapper is giving life to your management through its Quality.
Louis W.
Medical device specialist
Definitely, we can organize better, trace efficiently and manage all our documentation and more. I am very satisfied with it and definitely I would recommend it to my colleagues and people out there involved with the medical device industry.
Jonathan E.
QMS Associate
It builds us a quality manual based on our specific requirement, shows us what processes to implement in order to adhere to said manual, walks us through those processes using project management methodologies, and even gives us the templates we need to populate to be compliant.
Anders B.
Head of Operations
Once again, I just must stress how happy I am that you have managed to find a solution to "preview" a word document without the need to first download. This is such a huge help!
So, thank you! We highly recommend it.
Rosallia R.
Quality Engineer
Overall experience is rather positive for the modules that we use. Being a small start-up company, having ISO 134185 to maintain and CE and FDA pending, we are quite happy how we use this software. For the future, we hope they will have more features that will aid us, such as custom forms, so we could completely transfer our work there instead of having to go back and forth between Word and software.
Bartek L.
QMS Associate
One of the things that we really like is that, in the Storage you can see all the information on one particular document – who created, number of revisions, changes, authors of revision, when it was reviewed, approvals, even the comments why the revision was declined. It takes a lot less time for showing the auditors what we did – one click to the designated folder and you have your ISO13485 required information for that document. Talking about the document control…

Previous

Next

Reliable
Trustworthy software to use - validated
according to ISO/TR 80002-2

Easy to implement and use
Out-of-the-box ready for use with
included default SOP templates and
workflow processes.

Fully Scalable
Implement the modules at your own
place, so your quality system can grow
with your team.

eQMS for MedDev ISO 13485
qmsWrapper is an affordable and unique solution for start-up and small-sized companies involved in the medical device industry. qmsWrapper is envisioned as a tool to facilitate the implementation of a quality management system by establishing document control management, design controls, risk management, and other activities related to quality.

eQMS ISO 9001
qmsWrapper is envisioned as a tool to facilitate the implementation of quality management systems by offering different features, such as document control management, electronic signature, design controls, risk management module, and many more. We believe in MTQ (Management through quality) where anyone can tailor each project to fit each individual business. qmsWrapper, as best-in-class, can provide result-orientated collaborative QMS compliance since it designed to help electronically implement and maintain ISO 9001 compliance activities.
It's an integrated software
that includes 12 main
modules: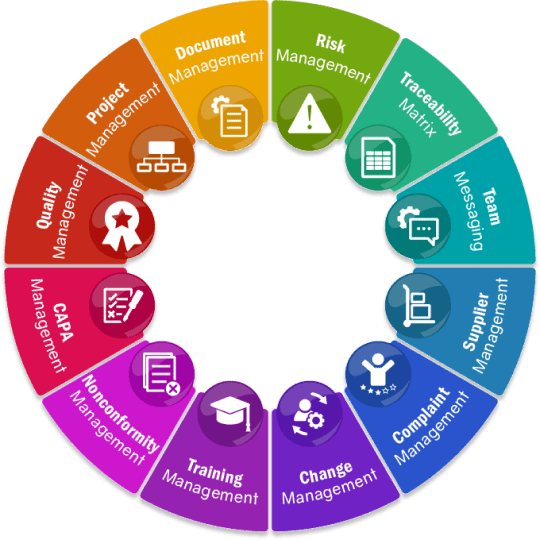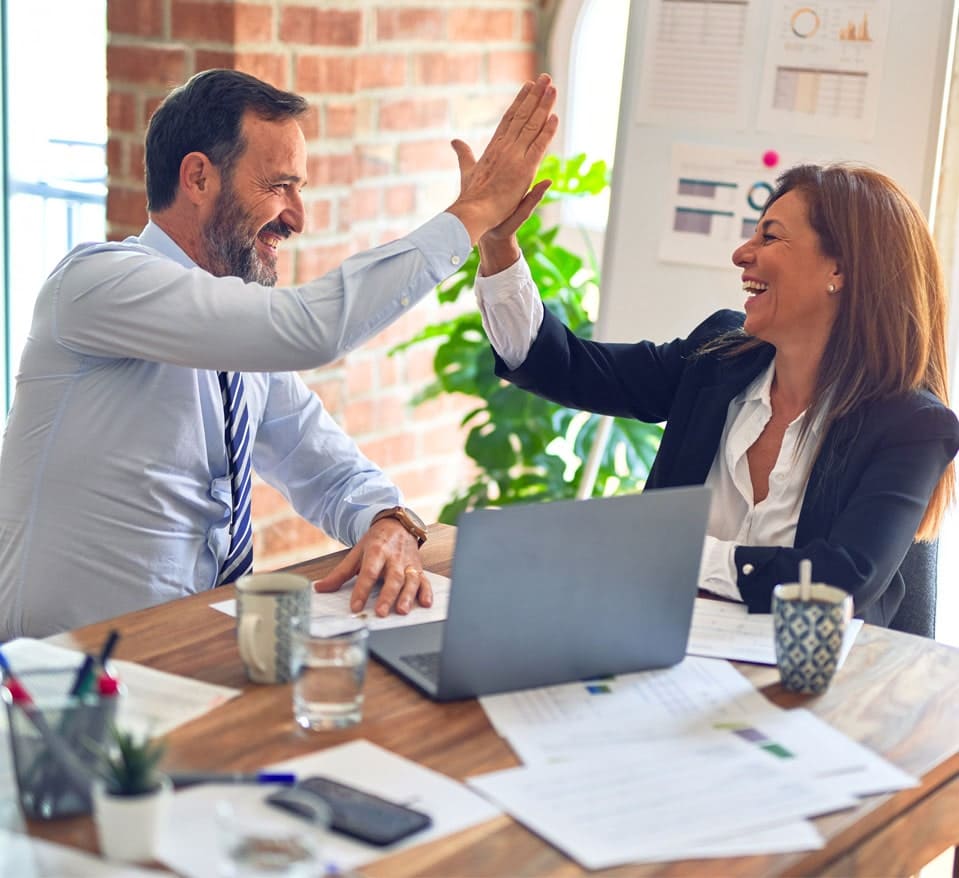 Let's Get The Conversation Started
Contact us today to arrange a free consultation
with one of our qmsWrapper experts.