The qmsWrapper Story
Hear about qmsWrapper's Fascinating Transition from Medical Device Research Company
to the Most Successful QMS Software.
Learn How the Need for Efficient Collaboration and Compliance in the Medical Device Industry
Led to the Creation of qmsWrapper.
Follow it as it develops through a number of releases, each one jam-packed with useful tools for
simplifying quality control, document control, risk management, and other tasks.
Toronto, Canada.
Our pedigree is as a medical device research company creating new medical technology related to heart health since 1998. We have offices in both North America and Europe. Some teams worked on the software, others hardware, with several medical teams involved in research at various hospital centers. We needed to communicate, coordinate and collaborate on the same tasks, events, and projects. Time zones were killers.
At first, we communicated through email but this was disjointed, chunky, and very inefficient. Ping-pong is a fun game, but not when played with email. We could not deal with issues in an interactive way, except by telephone - phone companies loved us, but the feeling was not mutual.
Then came Skype, which at first was a blessing but soon we realized a lot of work was lost as conversations and files were being saved in Skype, but not being saved in the related projects or tasks. Cut and paste became a burden and in the daily churn, it soon became a sporadic practice – impossible to enforce.
It was soon very obvious that Skype was really a social media tool with grim limitations.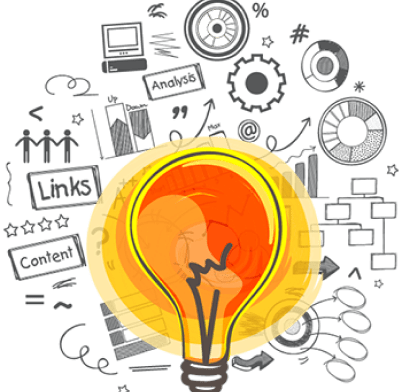 Compliance was a nightmare, a paper layer to add to our daily woes.
We needed something that helped us work together, on the same files, on the same projects, live. There were many apps and project management software we used, and admittedly it helped! Still, it was disjointed, cut and paste remained the norm, and email was the rule. History was being lost.
Compliance was difficult and an increasing number of dedicated people were needed to overlord an unwanted system.
In desperation, we resorted to developing our own API-driven custom modules that 'sort of' worked, at least until the next release of that application, then again a re-do.
And there was always a learning curve. It was never smooth; it was never easy. It was never natural.
Yet we persisted, compliance was a beast not to be denied or ignored.
After we received our first FDA clearance, we did an internal review and were shocked to realize the amount of time and effort it had taken to produce the mountain of paperwork required with respect to compliance and related to Quality Assurance, QSR, as required by FDA.

And then we applied for ISO13485 certification. TÜV, the German juggernaut of ISO certifications, insisted on seeing the paperwork from each location, at each location. But with a distributed team such as ours, located in so many places they insisted on several Business Class Tickets, 4 weeks of 5-star hotel stays limousine service, and a daily food budget equivalent to the GDP of a small country, just to review our ISO compliance documentation in situ.
We told them to take a hike… Europe and ISO13485 would wait.
We realized right then that we needed a better solution.
The TUV's of the world don't understand quality in motion, quality as a process rather than as an end result - a piece of paper. They didn't understand that quality drove workflows, and was executed at all levels within a relatively flat management structure where everyone is responsible for the quality, at every step. Quality that should embody collaboration and compliance, not drive paperwork.
We needed to rethink our approach to Quality, to Compliance.
We needed something where Quality was not an afterthought, but something built into the DNA of our workflows. It had to be anchored in collaboration and supported in our daily processes on an ongoing and continuous basis, not in monthly or quarterly reports.
Our Eureka moment, was when we realized that compliance could be managed through quality.
And so it began, as our clinical investigations unfolded over the next year, part of the SW team was dedicated to developing our own quality & compliance app. It was for us, something we could actually use, something we could actually believe in.
And collaboration became a way to work all the angles of compliance, with quality.
The heart of Wrapper is its integrated approach to Quality Management Systems (QMS). Projects, tasks, documents, events, CAPAs, etc all integrate into the QM system, not separately but interactively, and collaboratively.
If a process has an ISO angle, it can output the right report at the right point in time. If a management review is required, it is initiated, and automatically agendized... (new word). If follow-up action is required, it is automatically scheduled forward into a new task and placed in the next QM review.
But because QMS is at the heart of Wrapper, it is not an "added layer" of bureaucracy.
Being integrated means that QMS is integral to everyone's project tasks … with minimal impact. A minute here, a minute there is nothing to each user, but when accumulated it makes for a highly effective collaboration system by which to manage through quality, not manage the quality. Quality becomes a pervasive collaboration in the everyday.
We were excited at how it was transforming our culture.
Then, traveling from San Diego to Toronto, I was talking to a software product manager for the insurance industry. We compared notes and then the topic of Wrapper came up, and Babam! She immediately demanded my business card and insisted her manager would call me the following morning. They were suffering from the same pain as we were and in her words - they desperately needed this!
At 9:01 am, the next day, I got the call.
I knew right then, that this was destined to be something great…
Now, WE cannot live without it.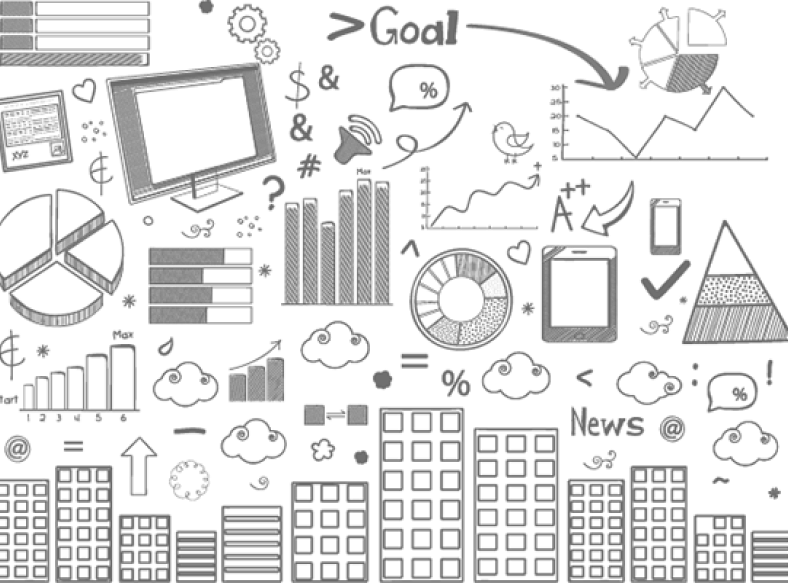 Releases
Release 1 in 2014 was strictly an internal software for own use and was integrated to the PM software we were using then.
Release 2 in 2016 qmsWrapper became a product and was ready for wide-spread use, it was centered on the user and collaboration, it included a full ISO 13485 QMS, Project Management, Document Management, Risk Management based on ISO 14971, collaboration modules…And as a bonus, a full set of QMS compliance documentation, SOPs, work templates, default workflow processes, the software was fully Validated either for FDA's Validation for Intended Use or ISO's Validation for Use.
Release 2.5 in late 2016 added an easy-to-use Process Editor to the feature set.
Release 3 in early 2017 launched Interactive Quality Manual Creator and Gap Report Tool that is fully editable and fully integrated with QMS processes and workflows, all in accordance with ISO 13485:2016 and U.S.QSR (21CFR 820).
Release 4 in late 2017 the software got upgraded with powerful new functions that simplify compliance management: Custom Forms and Form Editor for creating custom forms, processes got version tracking with detailed approval history …. Next plan was to include a Traceability Matrix for organizing FDA and CE submissions.
Release 5 in 2018 brought more efficient working on projects using our Traceability Matrix feature integrated also with the Risk Matrix, both now multi-user supported. Risk-based development requires the right Risk Module, and we've massively upgraded it in qmsWrapper with the goal of supporting your risk-based development. Two massive updates that together support your product strategy, all aimed at enabling your medical device 510k and CE Mark submissions.
Release 6 in 2019 starts with the biggest integration with Jira software. Also, qmsWrapper's core functionality was transformed from a tasks-based system to an enterprise-grade Processing Engine.
Release 7 in 2020 gives more options than ever. Now completely supporting ISO 9001:2015 as well. Realizing that our software can offer much more with given features (or goes above and beyond with the given features), our software can be of huge help to any company that wants to implement a quality management system.
Release 7.7 in 2021 was oriented around equipping the users with handy QMS shortcuts, such as the Wrapper Desktop App, embracing QMS Tags, adding a variety of system and email notifications, upgraded the set of SOP Templates and Workflow Processes to support MedDev Startups who have a beginner user on the QMS Manager position.
Release 8 in early 2022 brought a refreshed User Interface, together with 6 newly integrated QMS modules: CAPA, Nonconformity, Training, Change Management, Complaint Management, and Supplier Management.
Release 8.2 in mid-2022 was focusing on a complex of background updates, after which we moved qmsWrapper to a robust encryption environment.
Release 8.3 in May 2023 included a fully MDR-compliant extensive Quality Manual and a set of connected ISO 13485 Templates. These resources will assist customers in documenting their transition from MDD to MDR.
Release 8.4 in June-2023 introduced a QR Code for Document Approval Information; and streamlined User Roles.
Release 8.5 in August 2023 introduced a new feature: an automatically generated Folder Structure for each new project. This feature incorporates all five options described in the FDA and MDR guidance.
Release 8.6 in September 2023 presented qmsWrapper's desktop application for Document Management, the WrapperApp. This update brings a range of remarkable features, including online editing, automated revision comments, seamless synchronization with Wrapper Storage Cloud, and much more.

We help our customers not just to achieve and maintain Standard Compliance, but to reimagine their businesses too, this is what drives us. Our vision is to guide our customers through a journey of growth and business transformation with our qmsWrapper solutions and services, helping them become leaders in their industry and suppliers of choice.
We will continue to develop and deliver solutions that are the right fit for our customers. Everyone in the business takes our customer's goals and objectives seriously and understands that our success is driven by our customer's success and the valued partnerships we have created with them.
Come share our vision.
The qmsWrapper Team