 Whitepapers
qmsWrapper's Free QMS Whitepapers on QMS - Gain In-Depth Knowledge about MedDev and ISO 9001 Compliance - Unlock Valuable Insights.

Discover Traceability Matrix and Risk Management Integration, Effective Team Communication, Process Engine, User Roles Management, and more by downloading our educational whitepapers.

Improve Your Quality Management Experience
with qmsWrapper's Professional Advice. Get it now!
×
If you want to
download the white paper and

subscribe to our newsletter,
please fill-up the form: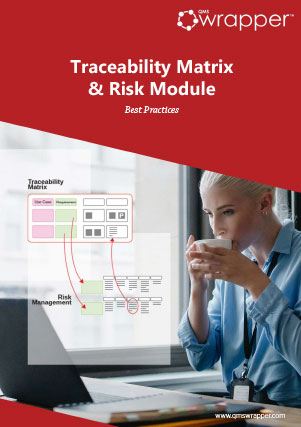 Track the development of your medical device through the Traceability Matrix (TM). Find out how to use TM together with the Risk module in qmsWrapper.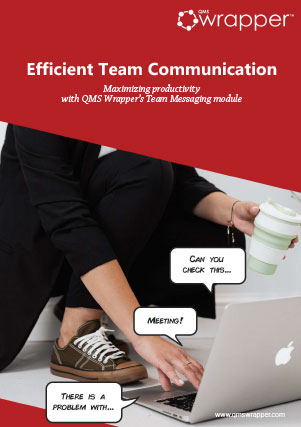 Efficiently communicate within your team using qmsWrapper's Team Messaging module. Engage in one-on-one chats, group chats, or topic-based discussions, with the ability to send messages, attachments, schedule meetings, etc.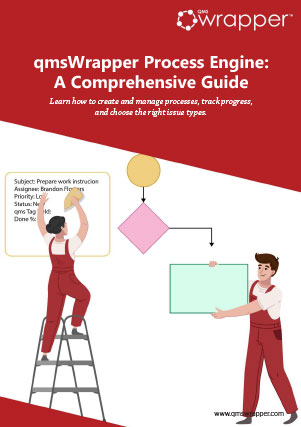 Understand the process approach in qmsWrapper and how it supports QMS standards. Learn about processes, tasks, and flowcharts to effectively manage workflows. Create and customize processes, use advanced actions, and track progress through the Process Engine.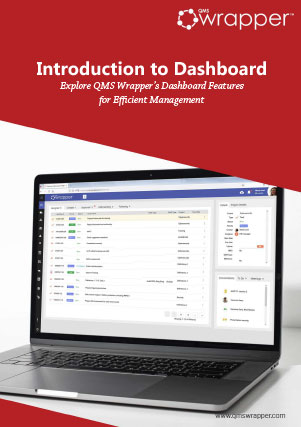 Efficiently manage your work with qmsWrapper's Dashboard. Access your current events, adjust your profile, receive notifications, and navigate through different modules using the Toggle Sidebar.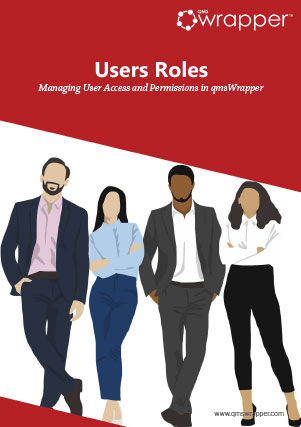 Learn how to effectively manage user access and permissions in qmsWrapper. Understand user roles, adding users manually or through LDAP, assigning roles, and much more.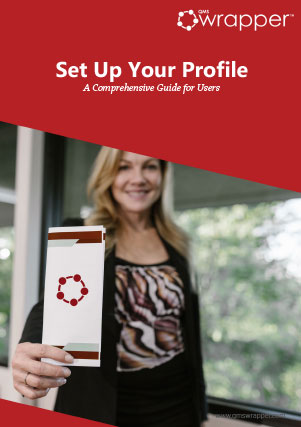 In this guide, users will learn how to set up and personalize their profiles in qmsWrapper. They will discover how to access profile settings, manage their status, download the desktop app, and customize preferences such as display, notifications, and more.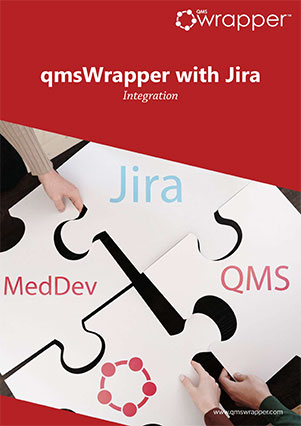 qmsWrapper can be wrapped around Jira. This extends the benefits of Jira in the medical device world. The medical device startups and small businesses that use Jira can be linked to qmsWrapper.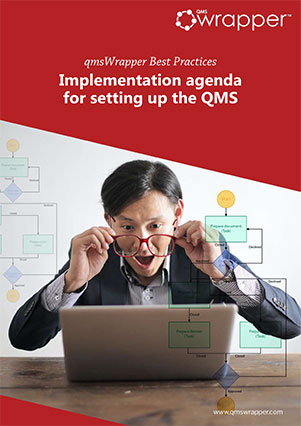 This document is summarizing the necessary steps of the initial QMS implementation.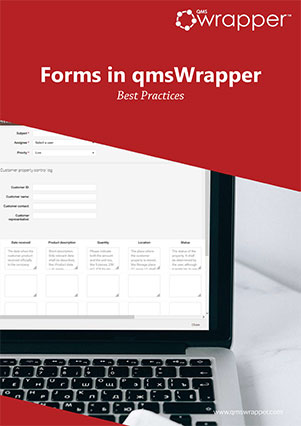 A form is a document with a fixed arrangement of input fields, designed for entering, extracting, or communicating the required information. In qmsWrapper, there are: General Forms, Custom Forms, and Matrix forms

In this document, we collected best practices to help you develop advanced document managing skills in qmsWrapper.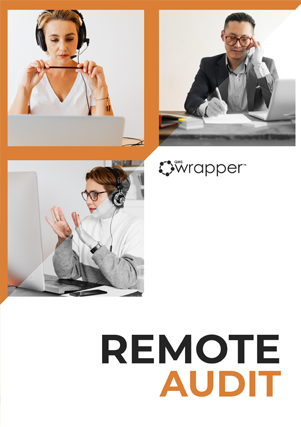 Do remote audits becoming 'new normal'? What are the benefits of remote auditing and what are their limitations? About all that and more, you can find out in our whitepaper.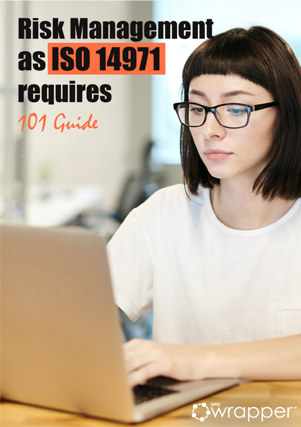 qmsWrapper recognizes how better quality data is important for decision making. Why is it important to think about risk management as a process and how you can increase the effectiveness of your business through QMS software - you will find in this white paper.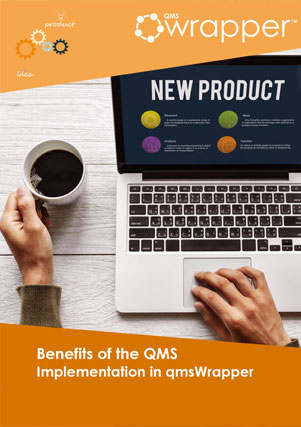 Today the marketplace is overladen and that makes it very competitive, especially for small businesses. Quality services or products can make small businesses not only to survive but prosper. A well-managed QMS is paramount to success! Find out what are the benefits of the QMS implementation in qmsWrapper.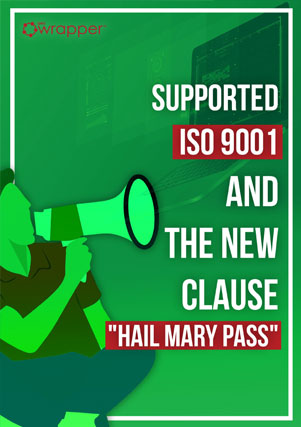 qmsWrapper recognized the client's needs and specific requirements. qmsWrapper is now pleased to announce a newly added version that completely covers and supports ISO 9001:2015. Additionally, We've taken the unprecedented step of protecting you, our customers, with an innovative new approach to the license – we've added a "Hail Mary" clause.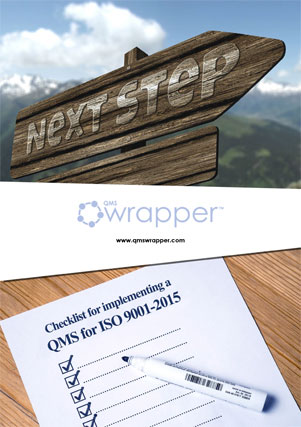 ISO 9001 is a process standard for a quality management system, known worldwide. This standard is suitable for any size company or organization that wants to meet its customers ' and regulatory requirements and consistently improve.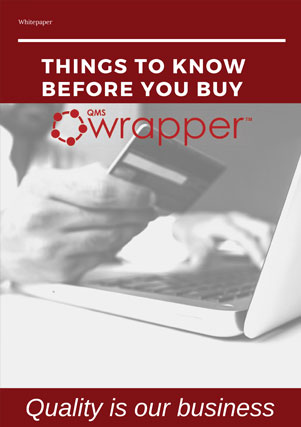 A good quality management system is a must. The selection of the proper quality management system software is critical to the success of any company. Picking the wrong one, the company may experience a long implementation. We'll help you to understand why qmsWrapper is the best choice for your company.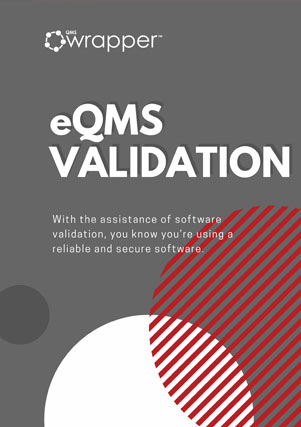 Validation of software is an important and obligatory part of the process when you are using eQMS. It is a process of evaluating software product, to ensure that the software meets customers' demands and expectations. For more, read on our whitepaper…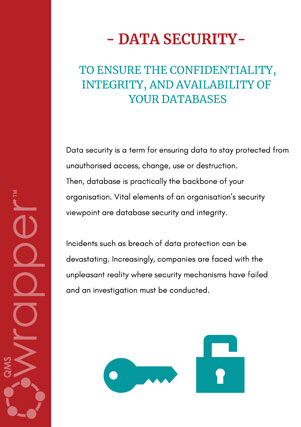 qmsWrapper cares about its clients on many levels. One of them is Data Security. Data security is a term for ensuring data to stay protected from unauthorized access, change, use or destruction.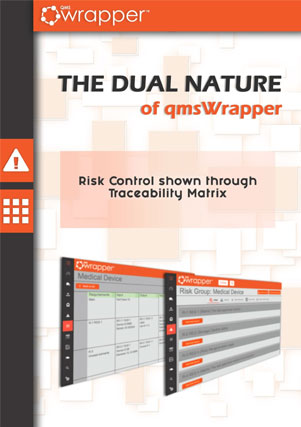 Medical Device developers must have Risk Assessment and they need Traceability, too. It helps them prove compliance and deliver quality products that are safe for patient use. Find out why is Risk Control shown through Traceability Matrix in qmsWrapper.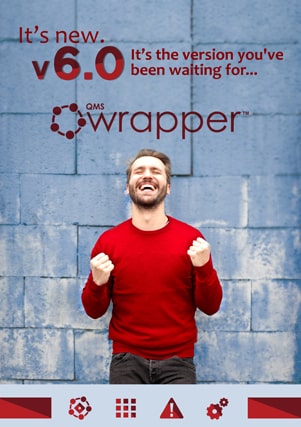 New version 6.0 of qmsWrapper is finally out and brings us 4 major updates: Integration with Jira Software, upgraded Traceability Matrix, New Risk Module, and Process Engine. What are the benefits and why is now a perfect time for subscribing to the best QMS software for medical device startups find out on our white paper.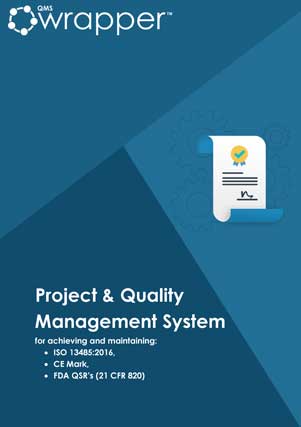 An innovative and novel approach to quality and compliance can best be expressed as management through quality compliance as opposed to quality management. Management through quality compliance is different because the focus is not on quality as the end game, but rather on quality as the process to achieve compliance. Find out more…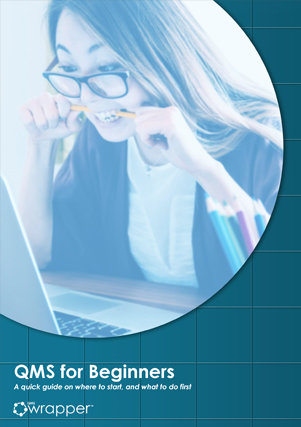 Whether you are freshly minted into the QMS position or the founder of a Medical Device Startup, you're reading this because your strategy requires QMS oversight and your first question is likely "where to start?" Download this checklist.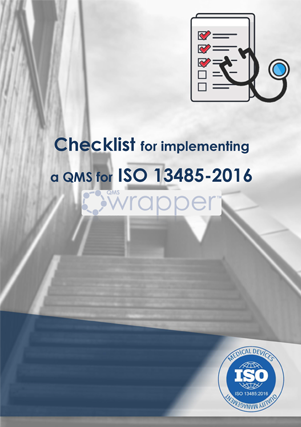 There is a lot of information on the Web about implementing a QMS for ISO 13485, but not all very helpful. The danger resides in fluff internet info pieces, written for promotional purposes. If you do QMS right, it's not a burden, not an added layer of management that gets in the way. The following...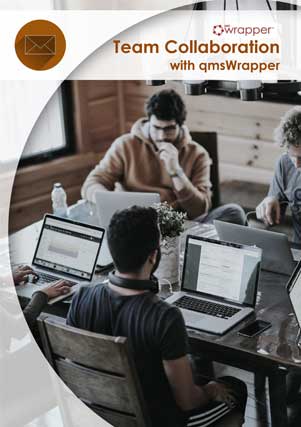 Have your team ever struggled to collaborate successfully in real-time or online? Nowadays, working together remotely is a necessity for most teams and companies. Built-in Team Messaging is designed to Support Team Compliance. Check what Team Messaging offers to you.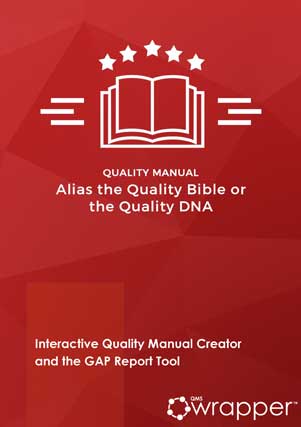 QmsWrapper includes an Interactive Quality Manual Creator Tool that helps you create your company's Quality Manual, that is fully integrated with your QMS processes or workflows, all in accordance with ISO 13485:2016 and U.S.QSR (21CFR 820). Read more…