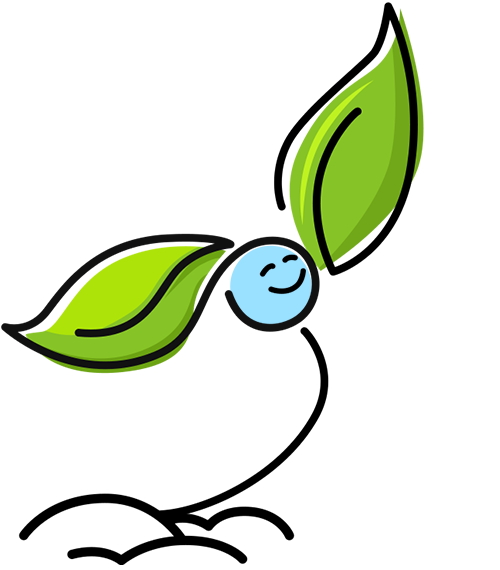 Get your medical device through
clearance faster!
Traceability Matrix (TM)
FDA 510k class I, II, De Novo & CE Mark Class 1, 2a & 2b Compliance Starts with the TM
Seriously Organized Audit Documentation
Build a seriously organized traceability matrix for your 510k or CE mark application. This is the cornerstone to all your DHF and CE technical files. Auditors appreciate it,
but you will love it!
Transparent File Tracking
Relate requirements to testing, to risk, to whatever you can customize. Drop in a form, capture the data, clone them if needed,
all files can be linked to project tasks
for transparent tracking.
Integrated To Your Projects
Don't have to hunt for file origins! All your CE Technical Files inputs and your FDA Design History inputs are connected to project tasks, making it easy to complete, easy to update.
Custom TM Columns
Create your own TM structure with a flexible system designed to satisfy the standards or company specific requirements.
One Unique ID to Connect Them All
Connect the dots & docs… requirements are connected to design specifications, to risk analysis, to SOPs, to test cases, to Validation, to OPS requirements, to a custom column, etc…
Details, Revisions, Relations & History
Get full control of your TM! Every file in the Matrix is organized and stored with details, revisions, full history and mapped out relations, in custom data entry Forms.
Custom Forms
Hundreds of Customs forms already included that meet ISO and FDA requirements. Easy to enter data forms Default Technical Requirement Forms Add your own forms to any project or task Simple, fast, efficient, flexible!
Custom Form Editor
Need something unique, customize one!
Create any form, attach it to an issue. Create the form you need
in the project you need it.
Forms and Form Editor
Clear, clever, efficient and flexible!
Form Templates
Avoid QMS form design mistakes by using hundreds of custom forms already included, that meet the ISO 13485 requirement.
Easy to enter data forms
Default Technical Requirements Forms
Get the right data in the right format.
Drag & Drop Form Editor
Need something unique, customize on!
Create any form with a flexible
drag & drop platform
Add your own forms to any project or task
Streamline your projects and collect data by following ready-made form guidelines
Use custom forms to meet your specific needs.
Create any form you need
in the project you need it.
Version Tracking
Keep track on form versions:
Approval history
Approved version
Version history
Current version
Draft Version
Built-in validation
The embed Validation, both in unique and required fields, can control and make sure your form elements are filled in the right,
expected correct way.
Input Mask
Ensure specific format of data is entered, limit number of characters, allow only numbers to be entered…Input Mask prevents form to be filled with the wrong data format.
Predefined fields
Create different types of custom fields, use predefined values to add prospect:
Checkboxes
Radio buttons
Dropdowns
Multi-select option
Variety of field types
Form builder allows you to create any field type:
Basic components
(text field, text area, number, checkbox…)
List components
(user list, version list, priority list)
Special Components
(email, phone, address, attachment button…)
Export collected records:
Collect and maintain records
Convert to downloadable and printable PDF
Chose a layout that suits you best
Option to preserve the privacy
of sensitive data
Approval Workflows
Prevent users to use unfinished forms or forms that are not adequately created by selected approval workflows.
Forms and Roles
Control and manage Form Editing with defined Roles, this helps to make sure only adequate and qualified persons have access to modify.
Conditional logic
Use logic to show or hide certain fields depending on the information entered. With this feature, you will only see the relevant fields. Make viewing/ filling your form an easy task.
Advanced options for sensible designing
Personalize even the finest details with default specific codes- HTML Element components.
Quality Management
U.S.QSR (21CFR 820) for 510(K), CE Mark and ISO 13485:2016 Compliance Made Easy
Not a Bolt-on System!
QMS and project management are integrated together! You get BOTH!
Compliance is Both Top Down and Bottom Up.
Foster a team based compliance culture and ensure everyone is involved, responsible and works together towards the
desired quality outcomes.
Real-Time QMS Visibility
Oversee any project or QMS related progress through the centralized QMS control. Simple and productive. Not adding another layer of bureaucracy, nor interfering/imposing upon the project routine, nor the employees' daily routine.

Handle audit files with ease, organize your QMS and save your team 100's of hours of documentation and compliance work!
Quality Manual
Establish your quality manual in a day! Correlates directly to qmsWrapper and the Processes used. Edit, modify and keep it up to date with a few clicks.
Gap Report
Find gaps before the auditors do! Oversee what is in progress in which process and whether an item is pending, missing or needs further attention.
QMS Role Based Security
Have the right level of access controls by using role based permissions that make sure the right people have access to confidential data, tasks, projects and associated content.
Electronic Signatures - FDA QSR 21 part 11
When completing critical or high-importance actions, dual signature compliance functionality is used to securely and positively identify the authorized person.
QMS Workflow Processes
Reduce errors, forgotten paperwork and missed QMS reports through workflow processes that are not leaving any room for guessing what's next, steps are defined, monitored and managed by management automatically.
Process/Workflow Editor
Customize QMS Processes or SOPs to fit your company's particular workflows.
Build new processes from scratch, just by following a few easy and simple steps.
QMS Processes Driven Project Management
Create a full circle of follow-up and coordination for each quality objective, task and issue by driving your Projects through QMS Processes.
QMS Approval Workflows
Automatic notifications keep the flow active.
Instant status visibility, with full revision, details and version history.
Change Control. Simple to verify and approve any document change.
Customize or create workflows to meet FDA 510k or ISO 13485 compliance.
Electronic Trail for Data
A signed document now has a date stamped electronic trail, that, if required, can be printed.
Tag Processes
Tag task as QMS process for easier follow-up and backtracking. See what tasks were undertaken to resolve QMS related issues within the context of the Project itself.
User Groups & Selective File Sharing
Reduce risks before they happen, or mitigate an undesired event by putting in place action plan controls. Easily track the recurrence of issues, analyze the impact of controls and measure the effectiveness of your action plans,
either short- or long term.
QMS Risk Reporting
Ensure the right people are getting the right information to be effective by
creating custom user groups.
Project Management
The visibility you need to make more informed decisions in real-time.
Fully Integrated Both Into and with QMS
Forget about using separate software applications for handling projects and another for QMS. Enable project-based collaboration to ensure FDA 510K or ISO 13485
team based compliance.
Balance Resources and Track Performance in Real Time
Assign the right work to the right team, with the right schedule to utilize resources more effectively. An open view of team workloads makes it easy to recalibrate when necessary.
Real-Time Project Visibility
Have instant visibility and traceability over your entire system operations at any stage of your project through the project summary report, including roadmaps, Gantt chart,
issue tracking details, etc.
Activity Dashboard
Easily manage your daily work through the personalized overview of your current activities: projects, tasks, to-dos, meetings, QMS issues, documents waiting for approval,
notifications and more.
Flexible Workgroups & Customizable Roles for Each Project
Design a requirement specific dream-team for each project. Any combination of employees can be collected into a workgroup and users may play different roles in different projects.
Flexible, effective!
Tags, QMS, Milestone, Versions
Oversee how of complex projects activities are proceeding through Tags. Better organize projects, define issues, plan features and establish release dates.
QMS Processes Driven Project Management
Create a full circle of follow-up and coordination for each quality objective, task and issue by driving your Projects through QMS Processes.
Custom Workflows
Simplify completing residual tasks by creating your own Custom Workflows to match exactly how your team works. They're easy to implement and simple to use.
Project Workflow Editor
Customize the default Project Workflows or SOPs to fit your company's particular workflow needs, or build new processes/workflows from scratch, just by following few simple steps.
Unlimited Projects
Get the flexibility you need to manage unlimited projects and subprojects, teams, tasks, issues, milestones, versioning, approval workflows, etc... All with one tool.
Subproject Support
Divide complex projects into easily manageable parts, like milestones, tasks, and subtasks.
The Subproject can inherit all properties of the parent Project
Issue Tracking
Have clear accountability and easily oversee activities through different product releases, including requirement origins, assignee history, tags, who executed the task, who approved,
which version etc.
One Ecosystem for All Issues
United interface and one system for every bug, issue, idea, or feature request.
Integrated with Storage
Organize and automatically store all project related files, discussions, and task in the actual project. QMS and projects follow each other in parallel.
Gantt–Chart
View your project schedule and set dependencies in a real-time visual timeline. Adjust, filter and manage easily to keep your team on track.
Risk Management
Complete Risk Assessment Aligned with ISO 14971
Fully Integrated into and With the QMS & PM Module
Have a complete and accurate picture of the risks across your products, processes, and teams with a complete risk assessment that is effective throughout your product's entire lifecycle.
Flexible and Intuitive
Proportionate the flexible system to match the complexity and type of your organization. Accidental risk managers and risk manager professionals can both benefit.
Hazard Control Matrix
Effectively identify, evaluate and mitigate risks through the single matrix interface! Organized with an action plan, analysis, charts, reports, follow-ups statistics, investigation and more.
Risk Statistics
Have all the hazardous situations, categories, harms, and statistics on a single interface graphically mapped out for easier handling and simple overview.
Risk Control Processes
Make risk-aware decisions based on ISO 14971 guidance, that are built to help meet regulatory compliance and
lessen the frequency/severity of failures.
ISO 14971 Templates
Simple to use, easy to modify or create new from scratch. Each Risk is defined by a template based on ISO 14971 Standard, that can be modified and tailored to your company needs.
Risk IDs
Identify every Risk record with a unique ID that helps to administer effective follow-ups. Risk categories and default classifications are based on Annex E of ISO 14971.
Risk identification
Uncover, focus and describe as many of the foreseeable risk events that can lead to a hazardous situation, associated with the application of your device as possible.
CAPA
Drop the CAPA process into the project, thereby trigger a special sequence of events required to resolve the QMS issue.
CAPA Follow Up
Easily track CAPA back to its origins, reported through the QMS processes. A signed document, electronic or otherwise, now has a date stamped electronic trail, that if required can be printed.
Investigation
Have a comprehensive review of the desired outcomes of your CAPA, including issues regarding human resource, equipment, management, product design, material, manufacturing processes etc.
Risk Evaluation
Set severity of the harm and likelihood of occurrence of the harm and get automatically evaluated risk levels based on your organization's predetermined risk acceptability threshold.
Analysis
Build a database by collecting production and post-production information throughout your product's lifecycle. With the complete detail summary of the hazard analysis, it's easy to find the underlining issue of your problems.
Action Plans
Reduce risks before they happen, or mitigate an undesired event by putting in place action plan controls. Easily track the recurrence of issues, analyze the impact of controls and measure the effectiveness of your action plans,
either short- or long term.
QMS Risk Reporting
Have automated QMS event generated after each risk step. Overview all QMS activities and enforce the right actions, for example,
a document approval workflow by category.
Document Management & Control
Track, Manage, Store and Bring Company Content Under Control
Centralized, Secure, Cloud Storage
Keep all your project files and critical compliance documents in the projects they were created, yet control, track and maintain complete visibility through single storage, cloud repository.
SOPs
Use default SOPs through Processes, or import your company specific ones, easy to modify or create entirely new, add them into any combination of folders or projects to
meet your needs.
DHFs
Produce the documents you need at each stage of production and simply generate your DHF.
Traceable File History
No more chasing lost or missing records! Prove regulatory compliance with a complete document traceability and file version history. Have evidence that the audit requires on-demand.
Version/ Change Control
Stop juggling multiple versions of the same document! Have complete document revision control through a centralized workspace, where everyone sees each other's updates in real-time.
Drag and Drop Upload &Download
Upload as many documents as you'd like at once, either in a chat, or a project, or attach them to a meeting with a simple drag-and-drop, while keeping track of each version.
Document Approval Workflows
Simplify feedback and approval cycles without leaving your platform. Workflows are documented through reports, with full approval history. No confusion, re-work or delays.
QMS Processes & Documentation
Keep your team on the compliance track through QMS Processes. Checkpoints are integrated into the documentation flow to help streamline your FDA or ISO compliance activities.
QMS Vault
Lock and store QMS approved files in a secure Vault. No delete or change permitted, required for FDA compliance, version and permissions controlled, with full QMS histories, ensures the integrity of your QMS is never compromised.
PIN Signature (ERES)
Secure and Unique Electronic Document Signatures. Reduce risks, simplify compliance and speed up audits by using ERES and not wasting time on chasing people for signatures.
Relate/Assign Documents to QMS Folder
Use a process or manually relate/assign any storage file into the QMS Folder. Moved files are stored in the QMS Module, but for simplicity also remain viewable in the Storage.
Categorize, Classify, & Tag
Have a fast and effective search listing results by marking your files/records with keywords and advanced metadata tags.
Advanced Document Search
Easily find a needle in the haystack! Any document can be listed and filtered by any parameters, including the search for documents related to specific processes, projects, sub-projects, tags, type of documents, etc., search results can be printed if required.
Cloud Viewer
Preview your files online without a need to download the document. Quick viewing access!
Files Stored by Projects
You work in projects, so Central Storage stores your files by project. This way users know where to find their files. A document added in a Project related Topic chat will be automatically saved in the corresponding project directory.
Check Out/ Check In files
Avoid confusion and unwanted multiple over-writes. Check out the file with a simple move and make sure no one else is making changes on the same document until you check it in again.
Internal Team Messaging
Integrated into all the Modules to Support your Project Development and Compliance Activities
Integrated Team Compliance
Give your Team-Compliance a level up, where everyone works together towards the desired quality outcomes. Track project changes, capture meetings, flag QMS and design changes across all the software modules.
Real Time Chat Conversations
Stay on top of your projects, documentation and QMS issues! No need for separate chat apps, no compatibility issues, no more losing focus from switching between apps.
Secure Internal Communication
Send and receive secure communication through the internal encrypted team messaging.
Attachments Synced with Storage
No more searching for lost attachments! Files shared or sent in a Chat are automatically stored in the Document Management, and can be linked to a particular project. Compliance made easy!
1-on-1 Conversation
Pick somebody's brain or get fast answers from a particular colleague in a private
1-1 chat conversation.
Topics
Execute faster across distributed teams using topic-based, ongoing discussions with the full context of the work. Easy to follow and reference for the record later. A document added in a Project related Topic chat, will be automatically saved in the corresponding project directory.
Group Conversation
Connect your teams and accomplish complex tasks through a campfire, group chats. Start brainstorming together.
To-dos
No pen? No problem! Create a quick ToDo in any conversation and schedule it.
Easy to track and follow-through.
Meetings Management
Schedule meetings, create agenda, send automated notifications to attendees, save meetings, add meeting minutes, assign and track follow up tasks. Maintain a record of all meetings and associated documents.
Save Any Conversation
Use chat threads as a compliance document, link it to adherent project or task then complete it with meeting minutes, agenda, scheduling, follow-up, and special ISO and FDA attributions.
Chat History
Every message is archived in the history, files shared or sent in chat are automatically stored in the Central Storage and can be linked to any particular project.
Data Security
To Ensure the Confidentiality, Integrity and Availability of Your Databases
Integrated, Cloud, Available
We built every aspect of our QMS software with security in mind. Your data is protected and available whenever required,
through a cloud-based system.
Data Backups
Built-in document versioning and continuous, encrypted, off-site multiple location/ GEO regions storage backups are protecting your data
in case of disasters.
Software Updates
Regular software updates protect the software from emerging security concerns.
Encryption
Encryption is done for data-in-transit ensuring your data integrity during every login, internal file interaction or external data synchronization.
Strong Authentication Policy
The first step in your secure and robust information protection system. Including minimum length and character variety, limits on reuse and so on.
Role-Based Access Control
Safeguards ensure only authorized persons can access data (whether in-house or in the cloud) and only in a way that is authorized by the Admin/Department Managers.
Administrative Controls
Granular controls and comprehensive reporting capabilities give you (Managers) "centralized-user-management", control over what is shared with your team or with other users.
Closed System
Maximize file security with a closed system, requires no API integration, ensures 3rd party can't access your confidential project data, all file communications are secured.
Electronic Signatures - FDA QSR 21 part 11
When completing critical or high-importance actions, secondary signature compliance functionality is used to securely and positively identify the authorized person.

HTTPS on all pages
---
Complete Regulatory Validation Documentation Set
Fully Evaluate What You Need
System Requirements
Test if your computer meets the minimum system requirements.
Use Requirements
Full documentation for you to test software abillities and functions.
Validation Report
Test results and proof of testing (a process of identifying and removing bugs in the code).
Intended Use
Ready-made document for software intended use validation
*Validation documentation is available only for subscribed users
Start in 3 easy steps
Request a 30 minute live demo

Try qmsWrapper 30 days, for FREE!

Subscribe to the Team License
and get the full validation documentation set.