Your Success is Our Success
qmsWrapper covers the whole spectrum of customers and regions across the world.
Whether it is a small or medium sized manufacturer,
companies choose qmsWrapper for its end-to-end Quality Management Solutions.
More than +500 customers trusted
qmsWrapper with their QMS.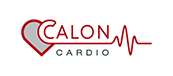 Why Choose qmsWrapper?
Making a decision about which company you choose to partner with is just as important as selecting the software itself. We become part of your team and everyone knows that if you have the right team behind you, success follows.
qmsWrapper can help you to streamline your business operations and achieve your growth objectives through reliable, secure, flexible, and affordable solutions.
Explore Customer Stories
Warren Goldenberg
"Definitely we can organize better, trace efficiently and manage all our documentation and more. I am very satisfied with it and definitely I would recommend it to my colleagues and people out there involved with the medical device industry."
Per Wormbs
"We are saving a lot of time because it is easy to link data to each other, and have the desired traceability. It takes a lot less time for presenting the auditors what we did – one click to the designated folder and you have your ISO13485 required information of that document."
Ana Rita R.
"We've used qmsWrapper to set up our quality management system from day one. They've made complying with ISO and FDA standards for quality management straightforward, they keep adding helpful functionality to the system, for example now the PMS module."
Kyle Mohney
"qmsWrapper is a game-changer for us. It provides everything we need to ensure success in all aspects of our regulatory affairs at a price that is more than accessible for new medical device companies. We're also grateful for the qmsWrapper team's support and educational materials."
Andy Fisher
"We've been able to reduce on-site audit time by more than 50% because we are able to provide auditors access to review documents in qmsWrapper. The traceability between design controls and risk elements is in itself worth it."
Jonathan Rosen
"It builds us a quality manual based on our specific requirement, shows us what processes to implement in order to adhere to said manual, walks us through those processes using project management methodologies, and even gives us the templates we need to populate to be compliant."
Robert Bacsa
"As a start-up, we are new in the MedTech world, and without a customer support and intuitive software we wouldn't pass the audit. Luckily, we found qmsWrapper just before the pandemic started and moved all our operation to remote, so our work didn't suffer. Their built-in chat module was a pure lifesaver. We highly recommend it."
Holly Wallace
"We found the traceability matrix especially useful to our team, as it allowed us to organize our workflow and document everything easily. No other software offers us this level of utility for such a good price."
Maaike de Jong
"Standard requirements are already built into the system. Affordable pricing."
Joshua Park
"It is very easy to manage large amounts of data and have traceability on all of it. We streamlined our QMS and this helped us to come together as a team."
Vicky Chen
"I like that this medical device software is built by medical device professionals and not just SW developers who don't even know what a medical device is!"
Alex Hayes
"Being a small start-up company, having ISO 134185 to maintain and CE and FDA pending, we are quite happy how we use this software. The custom forms help us to completely transfer our work there instead of having to go back and forth between Word and software."
Thomas Trimnal
"As a startup we were looking for a solution that's cost-effective to implement, with the functionality we need now, but that can scale up as our needs become more complex. qmsWrapper can grow with us."
David Bruinvels
"qmsWrapper is an awesome document manager especially for persons looking to transition from paper to electronic record keeping. Excellent user interface, easy to navigate with practice."
Sue Bithel
"qmsWrapper holds your hand through the design control and risk management process, which is especially valuable for a company without much experience going through these processes. You still have to hire a full-time quality manager."
Maria Losi
"There is a very good balance between structure and customization. Ofc it requires discipline to use, but coming from older clunky more expensive QMS at other Pharma companies, qmsWrapper was a breath of fresh air."
Ready to empower your Organization?
Schedule a Live Demo and see how our qmsWrapper Solutions help you achieve
your quality and safety goals.