We'd love to hear from you

Frequently Asked Questions
You might find your answer here.

Book a Live Demo
Want to see how qmsWrapper
can help your business?
Educational center

Are you looking to learn more about qmsWrapper and how it can benefit your business?

Check out our Educational Center for a variety of resources, including whitepapers, use cases, and videos to help you get the most out of our software. Our goal is to empower you with the knowledge and skills you need to succeed in your quality management journey.

Visit our Educational Center now and take the next step towards optimizing your QMS.

Looking for something else?
Fill in your details and we will be in touch shortly!
---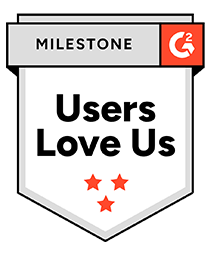 We take pride in the fact that qmsWrapper has received positive feedback from our users. Our users have shared their stories on how qmsWrapper has helped them overcome their pain points, exceeded their expectations, and recommended us to their friends. If you're a qmsWrapper user and would like to support us, please consider leaving a review on G2.

Your feedback can help us improve our product and continue to provide excellent service to our users.