The Wetling Company's eQMS-journey
We live in a time of technological evolution and the medical device industry is no exception. Technology advances day-by-day. The Wetling Company, with its revolutionary new wound-healing technology, is one such example.
Their mission is to ease ailments caused by chronic and acute wounds, through a patented and revolutionary wound-healing method referred to as WMCS – Wireless Micro Current Stimulation. The Wetling W200 medical device is used in professional healthcare environments for the purpose of delivering WMCS to patients. The Wetling W200 first received its CE-certification in May 2011, in accordance with the EU MDD 93/42/EEC directive as a Class IIa active medical device.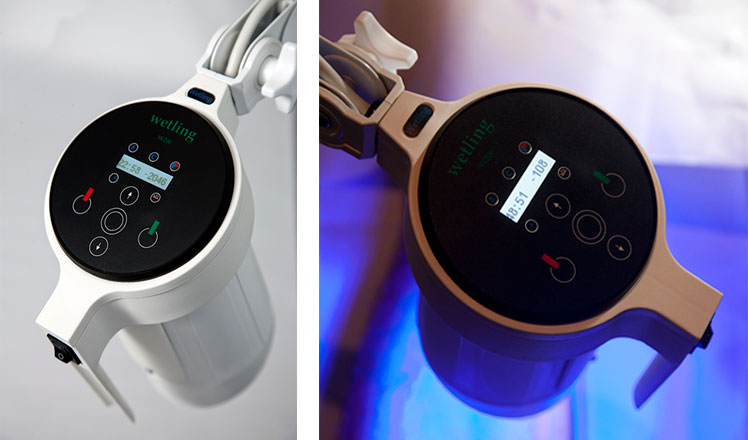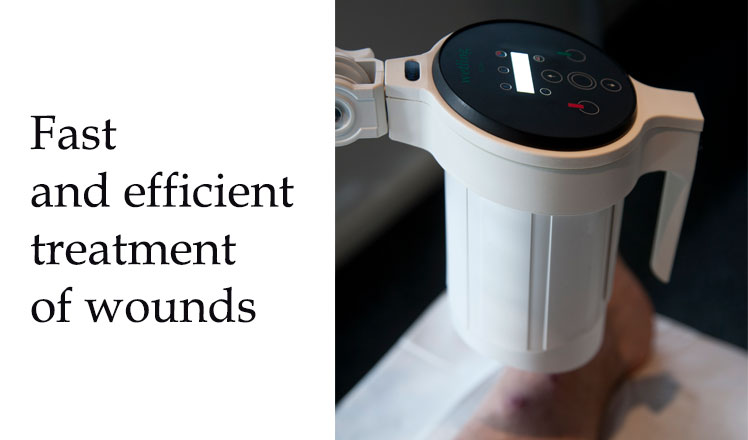 qmsWrapper is proud of its role in supporting the global medical device industry in its digital transformation, by offering the latest cloud-based eQMS solutions.
Standards and Regulations are Mandatory within the Medical Industry
Every medical device company needs to remain compliant with the constantly evolving standards; This is crucial. When Wetling was faced with the undertaking of updating its Quality Management System from ISO 13485:2009 to the more recent ISO 13485:2016, they also saw it as an opportunity to transition from a "paper-based" QMS to an online system.
During the search for a suitable eQMS system, they had five options under serious consideration. One of these was qmsWrapper, which appeared to tick virtually all their boxes and was thus shortlisted alongside one other software solution.
According to Wetling, what eventually led them to eventually choose qmsWrapper was not only the eQMS system offered, but also the supportive and helpful approach of the staff.
"Basically, we felt that we had found both software that would likely serve us well and also a "true partner" that could support us, not only during the implementation/migration but also during various QMS-related matters moving forward." – Anders Berglund, CEO.

As for the software itself, some of the factors that attracted Wetling were:
qmsWrapper was marketed as being "purpose-built" for medical device companies, rather than being a generic QMS or a DMS with just a few extensions.
qmsWrapper offered an all-encompassing solution, including but not limited to a dedicated DMS, risk management, Interactive Quality Manual, and QMS Workflow.
Furthermore, qmsWrapper's history as being a part of a medical device research company inspired trust, due to their understanding of the challenges inherent to the industry.

Support as part of Quality
"In my view, the appeal of qmsWrapper is not only the software. The support that your team provides is just as much a part of the solution." – Mr. Berglund
Wetling's transition from a paper-based solution to qmsWrapper took only a couple of weeks including upgrading to comply with the new ISO 13485 standard, thanks to the great support of the qmsWrapper team. Preparatory work was done remotely over the course of two weeks, including initial documentation adaptation, customization, and configuration. Following which, a qmsWrapper expert traveled to Denmark to provide training and final implementation onsite.
Audited by TÜV SÜD
Immediately following the implementation, Wetling was audited by TÜV SÜD. This was the auditor's first exposure to qmsWrapper. Nevertheless, qmsWrapper was commended during the audit and Wetling was issued the new ISO-certificate.
A year removed from the implementation of the qmsWrapper solution, when asked which module of the software that Wetling found most useful, they highlighted the DMS (Document Management System), as they had found much use of it outside the main QMS implementation as well.
The Wetling W200 is a groundbreaking new wound-healing medical device for professional care of both chronic and acute wounds. It uses WMCS to re-establish, stimulate, and accelerate the body's own natural healing process.
qmsWrapper is all about making the right choice. It helps organizations to make that sometimes difficult and cumbersome transition from paper to electronic QMS. This service can easily be provided on-site or remotely. qmsWrapper has the flexibility to adapt to any company's current processes and rapidly react when new opportunities for quality improvement are discovered.
qmsWrapper is here to help you.