Interview with one of qmsWrapper's successful User
qmsWrapper has many Users who have been renewing their license for several years now, showing how satisfied they are with this QMS software.
qmsWrapper is intended for startups and small size companies engaged in the development of medical devices. The software is ideal for those who are switching from paper-based to eQMS without having experience with the software.
We were interviewing one of our Users who become qmsWrapper Consultant – Emma Fortin. Read what she had to say about software and collaboration with the Support team.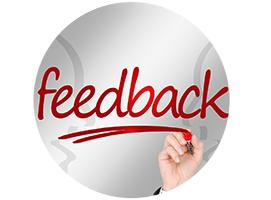 qmsWrapper: Have you had an implemented QMS before you started using qmsWrapper?
Emma: Yes, we had paper-based QMS, but we were looking for some solution that would help us organize the documentation and that would not be complicated for our employees.
qmsWrapper: Why have you chosen qmsWrapper?
Emma: My colleagues and I have been researching all QMS software for a long time. We had a list of requirements that the software would need to have. In addition to functionality, the security of our data and software pricing was also important to us.
qmsWrapper: What is the most valuable qmsWrapper's feature for your QMS implementation?
Emma: I would say the Process Editor. It allowed me to build the workflows per our SOPs. The default ones helped a lot, I haven't had to start from scratch building the QMS ones. Also, we have other protocols that follow – more project related, I built processes according to them from the beginning with a minimum effort.
The thing I like the most about is that team doesn't need to think about what to do, the process drives them and assigns the tasks to whose concern is it. Most importantly, complete progress can be followed and overseen.
qmsWrapper: What were the impressions of your employees after the first month of using the software?
Emma: The first month began with my colleagues presenting software and training employees. I must point out that your Support helped a lot during this. I worked on software validation and complete data transfer. After that, everything was much easier. Especially, as we built processes, as I have mentioned.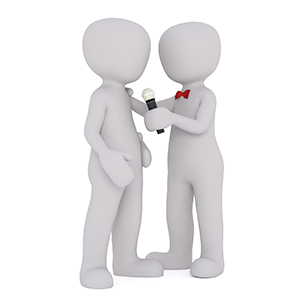 qmsWrapper: How have the first audit went as you've started using qmsWrapper?
Emma: It went smoothly. We were prepared and well organized this time unlike the previous ones when we had paper-based QMS. And for me, most importantly it wasn't stressful this time, we had more confidence.
qmsWrapper: What do you think about the Traceability Matrix?
Emma: The Traceability Matrix is a great feature if you want to have a well-organized life-cycle of your medical device development. It's was so easy to follow up on the entire D&D project. We considered it our device Dashboard. I actually thinking to organize our technical documentation through it…
qmsWrapper: How have you decided to become a qmsWrapper Consultant?
Emma: After some time using qmsWrapper, I found out on your website that you have a great partner program for all who want to become qmsWrapper's Consultant. I consulted with my colleagues and your Support Team, and we decided to join your program in addition to our work. Consulting has brought us more work but also career advancement.
qmsWrapper: We assume that because of the state of emergency and the current situation caused by the Coronavirus COVID-19, you are working from home. How much does qmsWrapper make this work easier for you?
Emma: qmsWrapper makes work from home possible, after all, everything is in one place. We can smoothly continue working on our projects and tasks, always in touch. It's all the same as if we were in an office, only now everyone makes coffee for ourselves. Ok, and we use Chat more often. :)
On behalf of the entire qmsWrapper team, we thank Emma for agreeing to give us an interview during these difficult times. We wish you even more success in your business.
Interested in becoming
a qmsWrapper Consultant?