Best Medical Device startups based on AI in 2020
Innovation is a popular word in today's world. Sometimes it seems like if innovation is not included in anything you do, success will be absent. The medical device industry is continuously growing. Artificial intelligence (AI) research within medicine is growing rapidly as well. New technologies are keep growing along with new discoveries, so do the medical device startups. Now it's important to find a gap in the market. They struggle to come up with something that the world needs today. It's hard to be innovative, but not for these medical device startups.
Any of these startups might be the next big thing, watch closely.
1. Care Coach
employs avatar technology to improve self-management of chronic conditions for the elderly. Behind the smart assistant avatar that interacts with patients via a tablet, is an entire team of health coaches and nurses. This combination of digital technology and genuine human connection is what makes Care Coach the perfect solution for the nation's shortage of caregivers.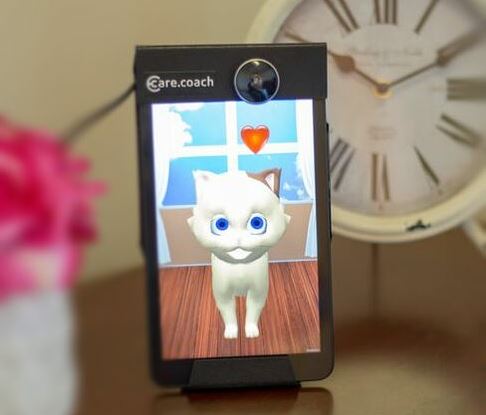 By providing guidance for managing chronic conditions such as heart failure and diabetes, the smart assistant avatar reduces hospital readmission rates. What's more, the service includes digital pets that offer companionship to elders living alone, helping them cope with depression and anxiety. This unique avatar technology is already being used by home-bound patients and inpatients all across the country.
2. BenevolentAI
Using artificial intelligence to decipher molecular processes associated with specific diseases, BenevolentAI is able to pair drug treatments with the proper patients. Currently, the company is able to determine how to better treat and hopefully cure diseases that have been unresponsive to treatments. The BenevolentAI platform is being used to develop therapies for incurable diseases such as motor neuron disease, Parkinson's disease, glioblastoma, and sarcopenia. Having designed more than 20 drug programs, the company recently announced its intention to innovate in other areas of expertise, such as advanced materials, agriculture, and energy storage.

3. K Health

It is a free, HIPAA-compliant AI healthcare app (available on both iOS and Android) that collects anonymous information from users about their medical background and chronic conditions. By analyzing data from hundreds of thousands of patients in their anonymous database, the app uses artificial intelligence to provide laypeople with insights and tips on how to better manage their medical conditions. Any user can enter symptoms and ailments on the app to see a list of potential diagnoses. Most importantly, based on the information entered, users are shown the option to connect with appropriate specialists in their local area. With more than one-third of internet users using the internet to diagnose medical conditions, this database is a game-changer for hundreds of millions of people all over the world.
4. Prognos
With 16 billion records for 185 million patients, the Prognos Registry is the largest integrated database of multi-sourced clinical diagnostics data. Prognos aggregates normalize and provide a clinical interpretation of clinical diagnostics data using HIPAA-compliant infrastructure. It is cross-linkable to prescription and claims data. This Artificial Intelligence platform uses clinical algorithms across more than 30 conditions to enable early prediction of disease onset, plot therapy needs, present clinical trial opportunities, reveal care gaps and indicate risk. These resources can be combined to provide alerts that help get the best treatments to patients at the earliest possible time, improve case management and speed advances in clinical studies.

5. Cardio-Phoenix.Inc
With over 12 years in the making, Cardio Phoenix Inc. has finally developed Cardio-HART, a new Breakthrough AI-Powered heart diagnostic device for the earlier detection of cardiovascular diseases. It has one of the most advanced AI to help understand the innovative new bio-signals which when combined with ECG, are able to detect and diagnose up to 94% of all common heart diseases by prevalence, in primary care.

Cardio-HART can diagnose not only ALVD and determine the EF, but also 13 other heart disease conditions normally diagnosed by Echocardiography. Additionally, it includes all the typical ECG diseases, including some 39 ECG findings and 185 ECG parameters, plus 40 heart sound findings, and 29 physiological findings. It is easy to use, easy to deploy, enables telemedicine and it has been clinically proven.
6. Freenome
Freenome uses a simple blood test run through its AI genomic platform to measure cell-free biomarkers and circulating proteins that indicate the presence, type, and stage of cancer. These very first signs of cancer were previously unavailable. Freenome can also indicate the type of tumors present so medical practitioners can make better treatment selections. Using Freenome technology, screening for the presence of cancer and determining the best treatment may soon become part of standard checkups.

7. Bay Labs, Inc
Bay Labs, Inc. combines AI deep learning with cardiovascular imaging to improve the diagnosis and management of a cardiovascular disease. The company uses its technology to affordably train more medical professionals about how to effectively perform and interpret echocardiograms, a highly specialized field. Their hope is to make such training accessible to all medical professionals, thus providing more patients with a higher level of care in the treatment of heart disease. Bay Labs was recognized as one of the most promising AI startups in the social impact category at NVIDIA's Inception competition in 2017.
8. iCAD
Early screening tools have been shown to drive up survival rates among patients with breast cancer. However, traditional screening devices are not advanced enough to detect subtle lesions and tumors in dense breasts. Enter iCAD's ProFound AI, the first FDA-cleared AI program for enhancing early breast cancer detection for 3D mammography. This program rapidly and accurately analyzes each image, enabling radiologists to easily spot abnormalities in mammogram images. iCAD's technology achieved impressive clinical trial results. It improved cancer detection rates by 8 percent, reduced unnecessary patient recall rates by 7.2 percent, and cut radiologists' reading time by 57.4 percent for dense breast 3D image analysis.
9. Helpsy Health
The mental and emotional challenges of surviving cancer are often overlooked. Many patients struggle with chronic pain, drug side effects, and feelings of depression. To help these patients navigate their new reality, Sangeeta Agarawal, a former oncology nurse at The Mayo Clinic and founder of Helpsy Health, created the world's first AI nurse for holistic symptom management and navigation (SAN). SAN automatically creates personalized care plans for each individual and educates patients on how to manage their symptoms by creating better daily routines. Among other functions, the virtual nurse offers exercise and dietary recommendations, sends reminders for upcoming medical visits and medication, and monitors patients through their wearables. It also sends alerts whenever a patient's condition deteriorates. According to a study conducted by Helps, people using SAN to manage their illness experienced major health improvements. In less than four months, users saw a 75 percent reduction in depression symptoms and reported 84 percent fewer aches and pains.
10. Soom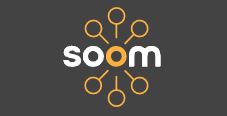 Developed on blockchain principles, Soom's cloud-based enterprise SaaS platform aims to help medical device manufacturers improve data accuracy and reduce costs. Drawing relevant data from multiple databases, including product lifecycle management (PLM) systems and the Food and Drug Administration (FDA), the company's smart software is able to create tailored reports and share it with different stakeholders through a simple scan. For instance, thanks to the SoomSafety app, patients can scan the barcode of a medical device to read the safety and recall information about the product. Warehouse workers can scan a product to look for the information that is most important to them, including confirmation of global trade compliance.