Showing posts tagged with:
Data Security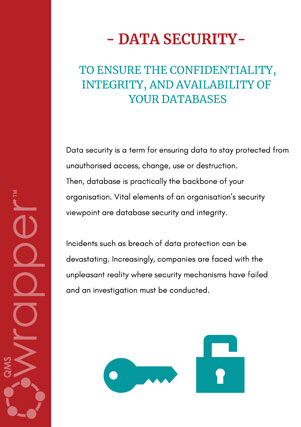 Data Security
qmsWrapper cares about its clients on many levels. One of them is Data Security. Data security is a term for ensuring data to stay protected from unauthorized access, change, use or destruction.
Keep reading

It's Your Own Data
qmsWrapper believes in continuous growth, persistent improvement, and we are happy to announce the first major update/release for this year. First – qmsWrapper has a new feature that is helping you to be just one click away from securing your important data to your place! Why? Because your data is always your own, it's your right...
Keep reading