Custom Templates according to your needs
You know those moments when you have software for handling the big things, but small processes end up taking an unreasonable amount of time and energy? That's why qmsWrapper is always trying to take an innovative approach for better workflow.
This time it comes out with a "Custom issue forms"! It will empower your team to build and design forms based on business needs. You are probably familiar with those repetitive tasks that are just time-consuming, so try to imagine these freshly made custom issue forms as a new driving force of your workflow. They are certain types of self-designed templates, which will not just save your time but will simplify data recording.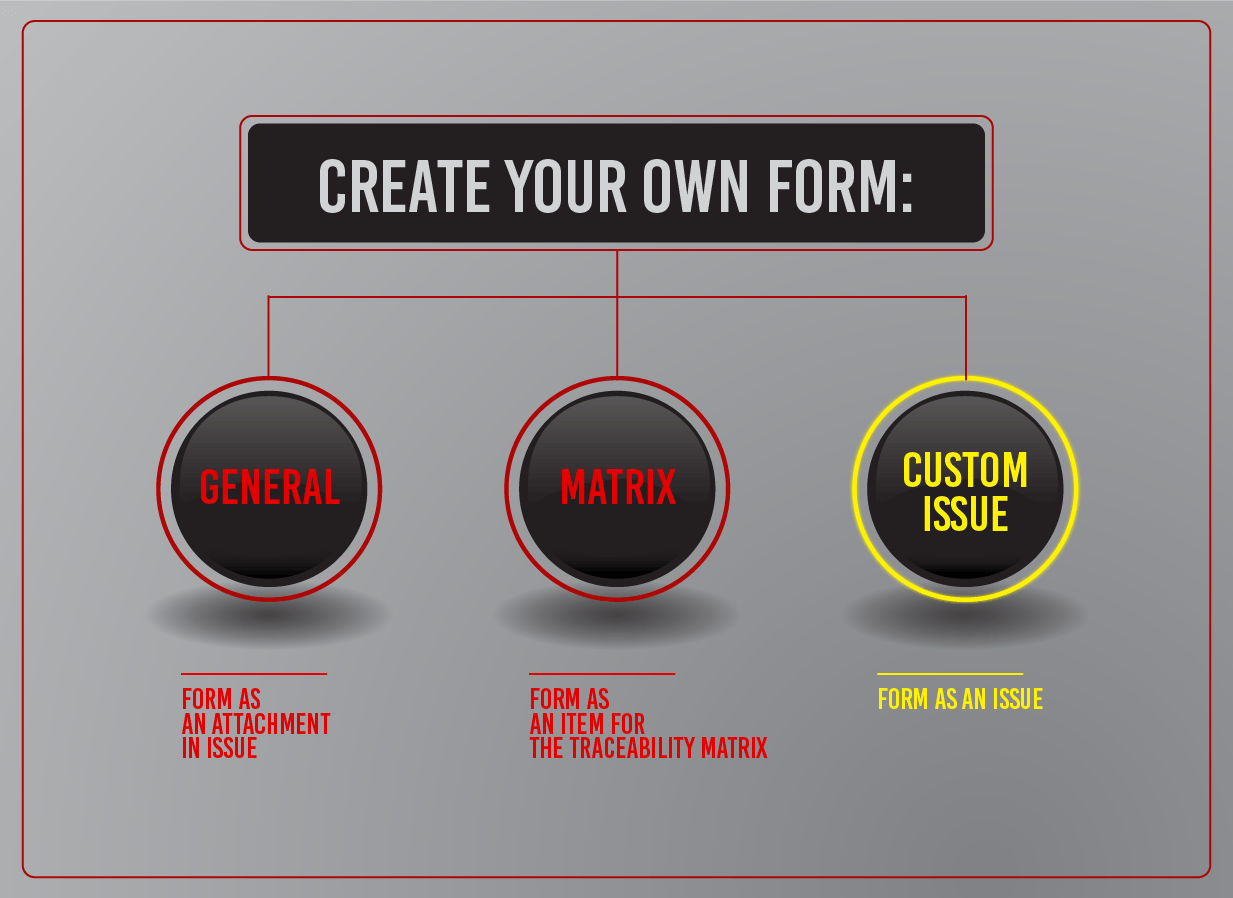 Edit and customize forms as you like
Now you can make a custom web template according to:
- your needs
- per requirements of the standard ISO 13485: 2016
- or any other that your company follows.
You can simply drag and drop questions and form fields to where you need them or add lists with a dropdown menu, checkboxes, etc.. This is going to be a single template that can be used in a project for quick data recording or it can be implemented in processes, is absolutely up to you.
Why templates? Templates give you greater flexibility as regulations and business need change. They will provide you consistency, will reduce rework time and let you focus on what is at the end really important.
To make it even easier for you, with your license purchase, qmsWrapper provides you various ready to go templates that are defined per QMS requirements! To further more improve flexibility, they are editable if necessary.
Your custom forms as part of your process workflow
It is well known that qmsWrapper provides processes workflow that defines necessary steps to complete a set of quality requirement tasks – without the possibility to miss a single step.
Of course, we took advantage of it and included the option for you to build custom templates directly in a workflow. We would leave nothing to chance, so we have also provided 'ready to use' workflows with sample templates.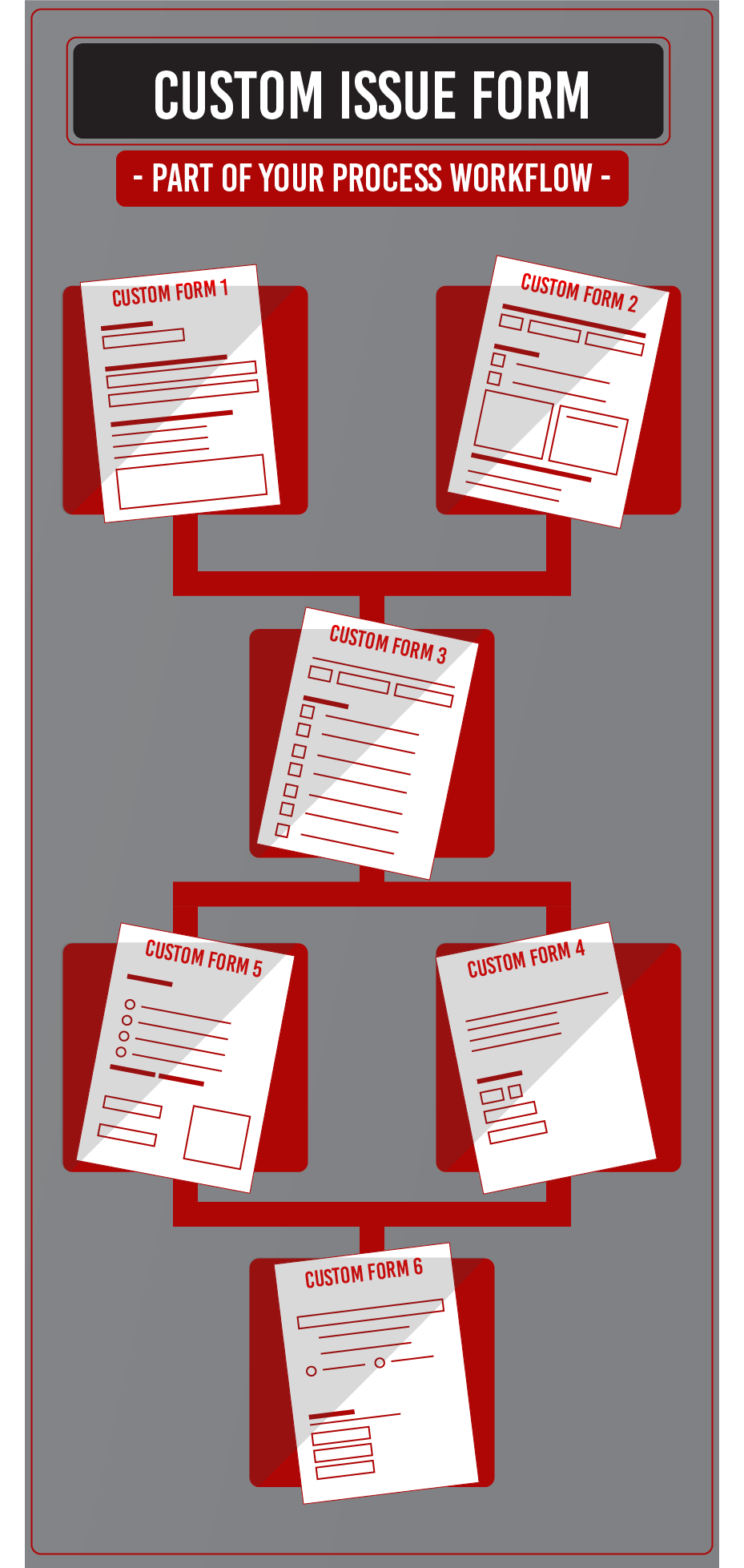 Is it just for QMS experts?
The beauty is in the fact that you don't have to be a highly qualified QMS expert, you can be sure that the given processes are validated that meet the ISO requirements. You don't have to start learning everything from the beginning, you can start your work right away.
Imagine how easy it's going to be to implement your SOP now and stay compliant!
Let's take a CAPA for example as it is the heart of the QMS. To initiate the CAPA process with a template that you implemented as part of a step/process, without thinking, you'll already know what data to enter for that step. And so on, step by step, by filling with accurate information, you will have one full procedure.
The user will exactly know what data to record and how to complete a compliance requirement within its assigned set of project tasks!
Confidently, you will be capable to properly organize and structure the applicable processes and to guide the user throughout of messy data of QMS implementation and maintenance.
And this is the point of quality.
How do custom issue forms benefit you?
You will be amazed by the transparency of all your gathered data and by having a compact overview of all of it. You will be delighted with the ability to easily access and work with data. With the possibility to create various reports based on information collected.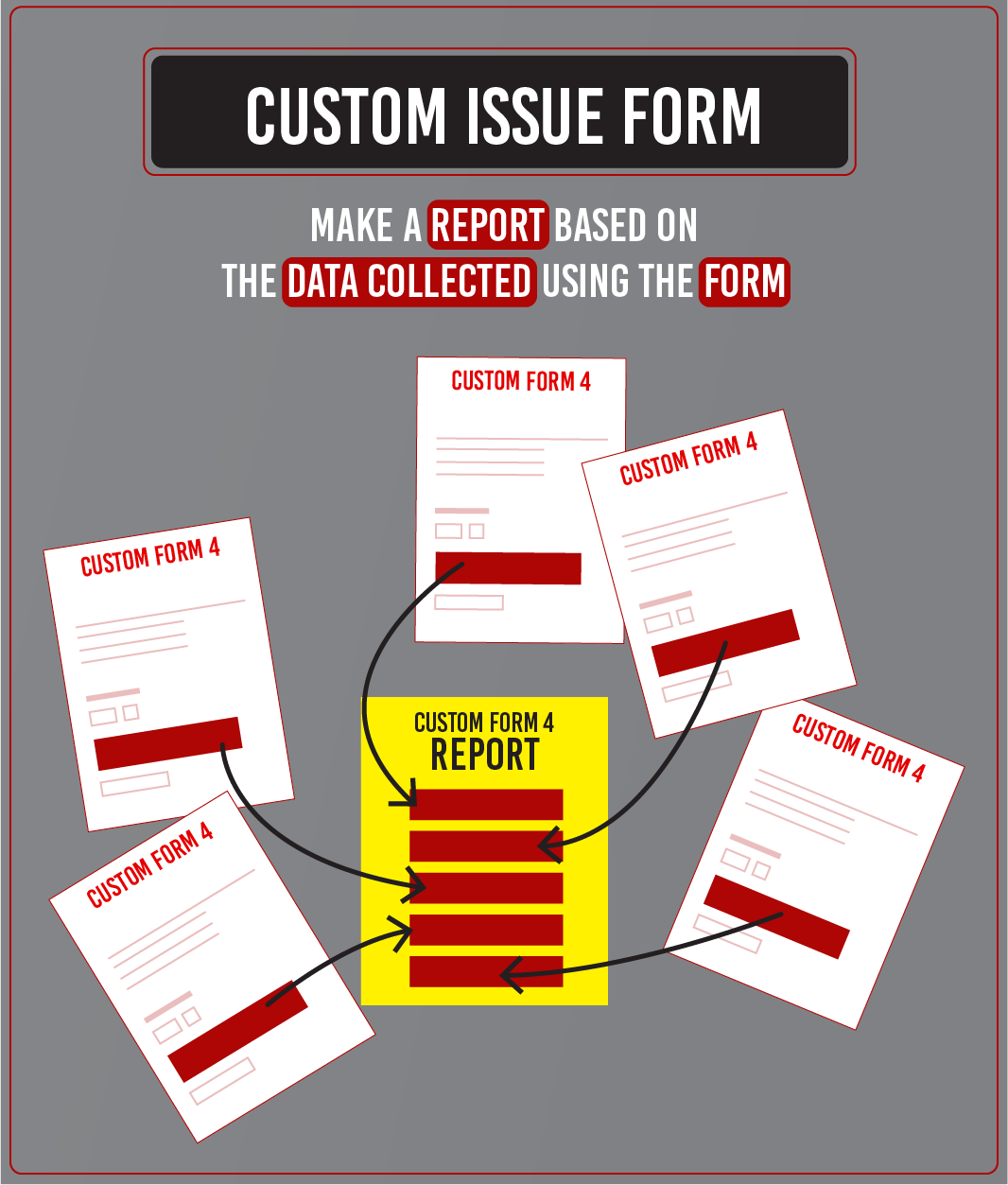 Conclusion
This new feature will make your work smoother, easier, and faster. You don't have to spend time writing some things again and again, with long descriptions for the same kind of tasks anymore. With custom forms implemented in your processes, you will have automated workflows that will save your time with no room for mistakes.
+ BONUS ELEMENT
Archiving and retirement of documents
Over time, every organization increases its number of documents as the business grows. It's getting harder to handle numerous documents scattered in the storage of many divisions, departments, and branches.
Additionally, long-term retention of data must be done for different regulatory compliance and standards that meet the specifications of the business. Therefore, managing and keeping these records are a must for the success of modern businesses.
With qmsWrapper, you could always archive documents in the storage that need to be kept but no longer in use. Now, with efficient document management in mind, it made it even easier for you.
Instantly you can archive your documents with just one click by selecting the option for archiving documents in the drop-down menu. What does that mean for you?
All documents are archived centrally and securely. Quickly and easily, you will be able to manage and retain electronic documents in line with regulatory compliance.
Have in mind; it's the basis for transparent document management.