Design Methodology Process - the guide through compliant design change
So you want to design a new version of your medical device? Here's what you need to do to ensure ISO and FDA compliance.
As a medical device design engineer, you know every part of your design; you know how all the pieces fit together and how they are built and their purpose. Sadly, it also likely means that you don't know how it should be documented correctly according to ISO/FDA regulations. Compliance documentation is always the hardest part.
The simplest solution is to invoke a QMS workflow Process – namely the P-731 Design Methodology Process.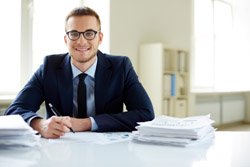 In qmsWrapper, P-731 is the default QMS Process for planning or designing something like a medical device. It is built according to ISO standards (ISO 13485:2003) and FDA QSR. This QMS Process contains the necessary steps to produce the compliance documentation for your design, including doing the risk assessments for each part of the design.
Every step is pre-defined with clear instructions, so as an engineer, you just flow through the instructions (fill, edit/complete and upload the necessary documents).
The best part is that you don't even have to know what the next step should be, just follow the breadcrumbs, or tasks as P-731 automatically creates and assigns to the appropriate position that is predefined previously in the system.
...you don't even have to know what the next step should be, just follow the breadcrumbs...
The P-731 even takes care of the QMS approvals so you don't have to worry about assigning approval workflows or getting approvals on documents. The forthcoming tasks would not be assigned until the approval or correction has not been taken place for the current document.
And because it is qmsWrapper, every step through P-731 is tracked by the QMS manager - automatically. How? Ah, this is the stuff of legends, qmsWrapper implements a reporting strategy known as Managing Through Quality or MTQ.
qmsWrapper includes a special QMS module that acts as the control center for the company. Not only is it useful to the QMS Manager, but it is also ideal for senior management, and founders, to oversee the many projects running in their company – without interfering with the Project Managers or Team leads.
At the beginning and at the end of every default process, the QMS Manager gets a QMS Event about process initiation or finish
Every step (issue, task) is shown in the QMS Module
Every time a decision or other type of issue is assigned to the QMS Manager (or someone else, like CEO, Unit Manager…), he/she gets a notification via e-mail and it appears on their dashboard, so the managers could manage their work in a really effective way.
Each step in the progress of the P731 Process can be tracked in the QMS Module.
At any stage, the QMS Manager can create a QMS task for those situations where more flexibility is required.
Again, as the design lead, or project lead, you don't have to think about it.
The Design Methodology Process is made of several phases or Sub-Processes: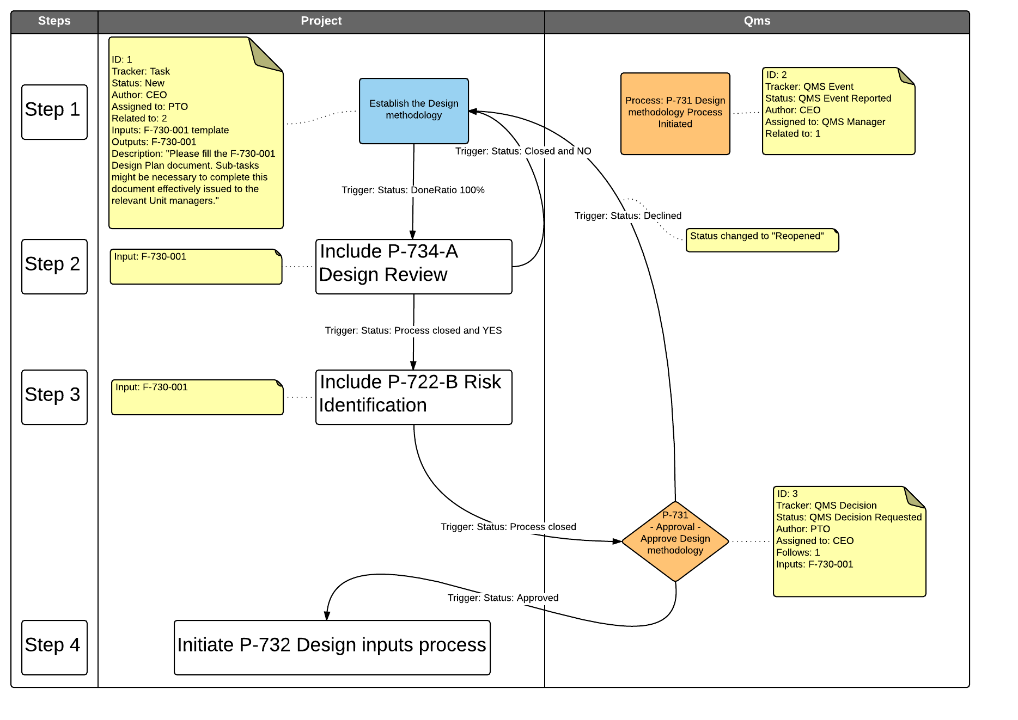 P-734-A Design Review (1st part)
P-734-B Design Review (2nd part)
P-722-A Risk Management- Approach
P-722-B Risk Identification
P-722-C Risk Evaluation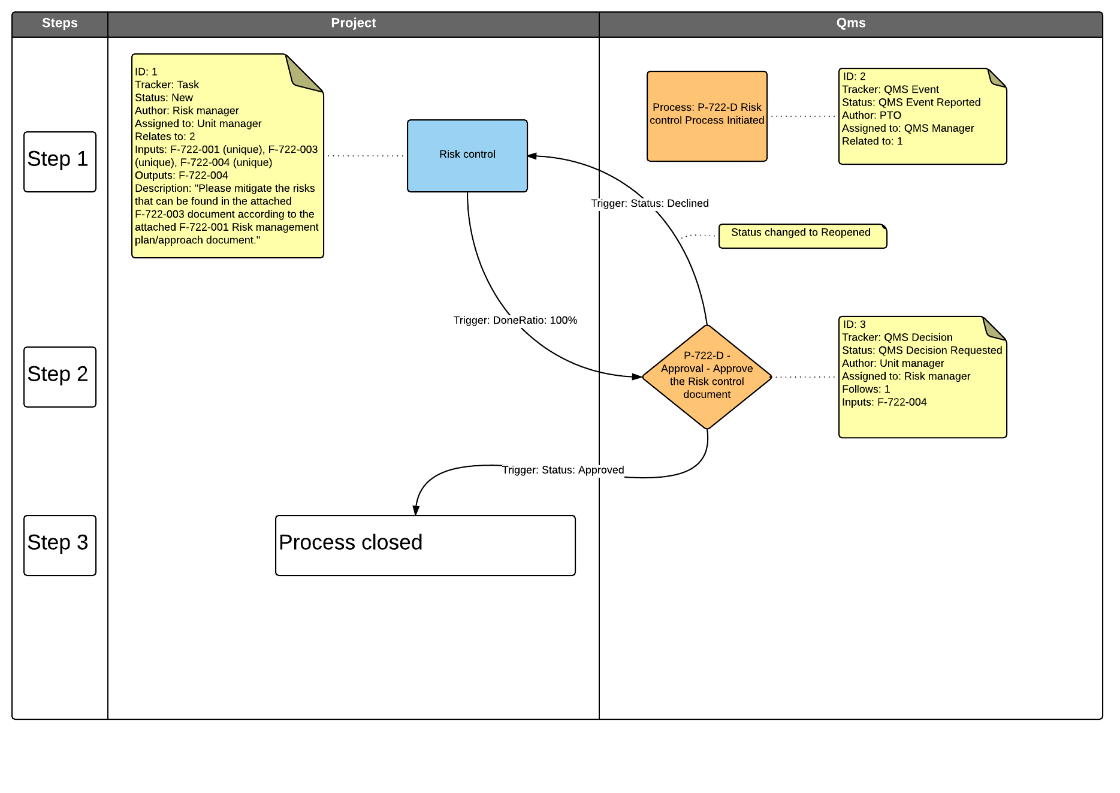 P-732 Design Input
P-733 Design Output
P-735 Design Verification
P-736 Design Validation
If a project already exists and a P-731 was initiated, but now a change is required, then a P-737 Design change Process is required, but it must first be approved by the CEO – as a compliance requirement. P-737 will eventually flow into P-731 where you can continue on familiar ground.
...P-737 will eventually flow into P-731...
QMS Processes, like P-731 and P-737, make it easy for the QMS Manager and founders to track your efforts, but more importantly, lets you get the job done on time, including successfully implementing the necessary compliance documentation and design.
It's a team effort, made easy with qmsWrapper's approach to Managing Through Quality.
qmsWrapper: Team collaboration for COMPLIANCE!