New Feature Announcement: "My Team", for qmsWrapper
We are pleased to announce the release of the new team managing tool - My Team, in the Project Management Module for qmsWrapper.
Projects are about teams, but the biggest project of all is managing your team.
Announcing "My Team", the newest element of qmsWrapper.
"My Team" is a new module that gives managers the ability to track and monitor overall team progress and productivity, starting with individual team members to the entire team together.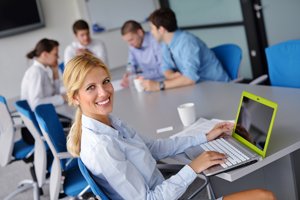 Managers are now able to view project members, their assignments and cross assignments, even if they are working on more than one project, that means when creating a project, they can look at selected team members and determine availability or task load, then compare that to the other team members.
With "My Team" you can easily manage two or even more projects!
This makes it easier for managers to reassign team priorities by individual members across any project as priorities change, and allows a more strategic focus and agile response to the goals and objectives that need to be achieved. With just one click access a list of members of the project and set their roles, remove a member or add a new one.
Planning of project progress has never been so easy.
There are multiple views to give you different perspectives on the projects. View work by week either through a Gantt view or Roadmap, view the status of each member on task completion charts, or on the team dashboard. You have the opportunity to see all tasks in a 6-month period, whether in the future or in the past, so you can do an analytic overview of completed tasks or plans for the next period.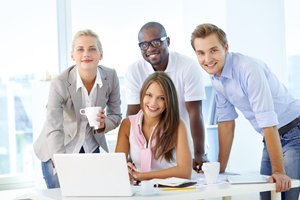 My Team helps to better coordinate valuable team resources across the company and makes it easier to make longer period plans and anticipate potential bottlenecks way in advance. Overlapping tasks can be seen in "My Team" so you can act before the problem of overtasking occurs and avoid project delays.
"My Team makes it easier to plan projects for completion…" says Peter V., project manager; "this upgrade really strengthens the project manager's ability to control and manage their teams, to avoid bottlenecks and overlaps. It's perfect for App Teams and Startups."
There's more!
This latest update (in 2016.) of qmsWrapper adds over 54 improvements and new features to help you better manage your QMS, Project and compliance management needs.
The top 9 include:
1) PIN # based approvals:
2) better chat functionality;
3) improved document workflow approvals;
4) Starting a meeting from an issue;
5) improved Storage history of documents;
6) Document Tagging for improved search;
7) better ID of who started what QMS process and follow-through;
8) better process tracking and visual presentation;
9) improved role and permissions for QMS, and 45 others that make qmsWrapper easier to foster team-based compliance and collaboration.
"The overall effect of these 54 improvements and updates makes for better user experience, many of them relate to usability and completeness of information, especially for the QMS team," says Peter V., project manager for qmsWrapper™. "This represents a significant improvement in QMS and compliance abilities. Most were the result of direct user feedback".
This major update is available now. Go try them out.