QMS documentation - "What should I document?"
Good QMS documentation is essential for an effective quality management system. Properly structured documentation will make your operations much easier, while incorrect documentation will bring you nothing but trouble.
Use qmsWrapper to structure your QMS documentation, follow the necessary steps and avoid those unpleasant last-minute surprises.
What has to be included in a QMS Documentation, regarding ISO?
Usually, when people think of QMS documentation, they envision a flood of documents, however, this doesn't need to be the case. Companies often go overboard when documenting their quality management systems, or fell over the other half of the horse and document too little usually with lots of shortcuts and gaps.
As always, the middle path is the golden-way.
The international standard for quality management systems, both ISO 13485 and ISO 9001 requires certain documentation. These can be about defining all the processes in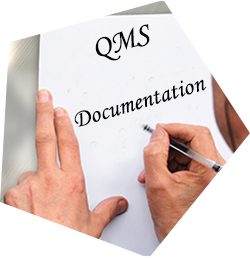 the company including the quality plans, external documents, design input documents… various standards and guidelines, etc..., output documents and records that cover almost every relevant task in the company as well as the internal and external verification and validation documents, internal audits, meeting minutes and CAPA documentation, and the administration of any change in the original documentation. The list goes on and on with training materials and documentation, every relevant work process should have the written Work Instructions. Most of the processes are recurrent, and require constant follow-up and updated documentation…
In the case of a major project, the printed documentation can easily add up into a huge heap with significant weight.
Possible Pitfalls?
The purpose and the benefits of the QMS documentation are manifold: it provides a clear framework of the operations in an organization and allows a more consistent approach to processes and a better understanding of the QMS. Crucially, it also provides evidence for achieving your objectives and goals. When designing QMS documentation, the focus should be on efficiency and creating processes and documents that are applicable to and in your organization.
"When designing QMS documentation, the focus should be on efficiency and creating processes and documents that are applicable to and in your organization."
If your QMS documentation was put together in a hurry with lots of shortcuts or missed some steps, or you have a gap in your documentation, these will cause a delay in the certification procedure, cost you more in money and worst in time to market. It can also negatively affect product quality.
How to put together a QMS documentation successfully?
To avoid any of these negative outcomes, the best is to plan in advance for all the necessary steps, appoint a competent QMS manager, provide them with all the required human and other resources they need, and give them sufficient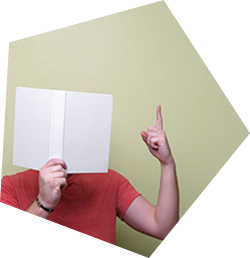 time to establish and put into function the company's Quality Management System – they don't happen overnight. The estimated timeframe for this is usually from 6 to 12 months, depending on the QMS team, and whether they are overloaded with other responsibilities and the number and complexity of the project(s).
qmsWrapper Quality Management Software has a simplifying method to ensure that critical processes, where you need to make sure that all employees consistently do the same thing, are understood and repeatable; all members involved in the project, can follow the necessary steps and help you avoid those unpleasant last-minute surprises – and get your product to market on time!
"Quality is an objective, the goal is sales! "