QMS Expert vs QMS Expert...alias - Today Everybody is an Internet Certified QMS Expert
The newbie QMS Managers Conundrum – 5 things to identify the right Expert?
As a newly minted QMS manager in a medical device startup, I turned to the internet for what to do. Soon I had to realize that today everybody is an internet certified QMS expert. There was information galore, in fact so much information that trying to figure out what to even look at became the main problem.
This article will help you through the information labyrinth that is created by the many, different, good-willed QMS experts.

Where to start and what to look for?
My first questions were where to start and what to look for? Should I look directly at the standards? Should I look at the various reviews and blog posts by different QMS consultants? Should I consult QMS books, etc…
Certainly, I was hoping for advice, but we were on a budget and I was told – learn!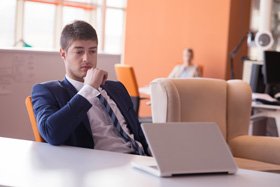 I started my learning process and quickly realized there was a lot of advice, information, examples out there. There was so much information out there that two points of confusion emerged… First, most of the information was too general – fluff, so it was very difficult to understand the real issues and very difficult to use in a concrete way. Second, the real point of confusion revolved around conflicting advice: Expert A says this, yet Expert B says that and then Expert C, something altogether different. Flattering…
So which to follow? How to understand? How to filter?
How to filter if Expert A says something altogether different than Expert B & C
My first tactic was to read and consult multiple sources on the same basic topic. At first, it was very strange and at times it felt like echoes were resonating in my head. But soon I came to learn that the devil was in the details – now, you probably say that's obvious! But the devil is buried in the smallest of details – a 1000 shades of Grey! After a while, they all look the same.
As I continued my quest, I was able to differentiate 3 basic types of experts:
The self-educated expert
Soon I learned that many so-called "experts" are not "experts". Instead many, most, are often self-educated, like me, in the QMS arts. They mean well but are mainly interested in self-promotion. Their advice is interesting to read, but light on facts and details. Examples were few and far between.
The prolific writer expert slash hero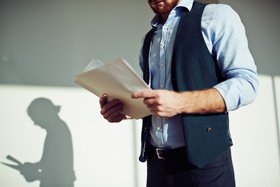 This expert actually sounds expert, provides lots of detail but a bit lose on facts and hard details. These experts are the ones you feel you should read, because they make a great case, but are actually dangerous to read because there are often erroneous details. A step, even several, in a given process is missing or the wrong kind of follow-through is advised for a given situation. It all sounds good, but cruelly incorrect and can lead to fatal mistakes, fatal for young QMS manager like me, who are trying to keep their job…
The conscientious expert
Lastly, there is a conscientious expert. These experts are the real deal but they are hard to distinguish from the others, because they tend to either write less than the other "experts" or, ironically, more. So it's hard to judge them at first glance but their stuff just seems to keep popping up.
As a first rule, I preferred the conscientious experts. They usually included references and much more detail, the little ones. Still, I could find discrepancies. But they were easier to fact check and verify.
As a second rule, whoever I read, I fact-checked. If they said that FDA QSR such and such was the references, I cross-checked with the actual reference. If no reference, then it is not a fact. In the references is where you will find the small details that often lead to the discrepancies.
And I learned from every review. It is actually interesting to see what each "expert" considers important and how the details are interpreted, or omitted altogether.
Below you can find some of those misleading examples that I found from different QMS experts. They really explain the pain of a newly minted QMS manager. Some of these made me feel like I'm filling an online quiz.
Real Cases in point
Example 1.
Expert A says that every Corrective action must have a Preventive action counterpart.
Yet Expert B says that there are many cases when a Preventive action cannot be implemented or is inappropriate.
Example 2.
Expert A says that Work instructions shall be prepared almost for everything.
Yet Expert B said that Work instruction shall be prepared only when it is necessary.
Example 3.
Expert A says that Internal audit shall start with Notification activities.
Yet, Expert B says that Internal audit shall start with Planning activities.
Example 4.
Expert A says that a three-level documentation structure shall be used: Starting with Quality manual, procedures, instructions and records.
Yet, Expert B says that a four-level documentation structure shall be used: Quality policy, Quality manual, procedures, instructions and records.

Example of two issues that are similar, but where one made a mistake:
Example 1.
A. Training of the new employees: The new employee if he/she would meet the requirements related to professional skills and experience does not need any additional training.
B. Training of the new employees: The new employee if he/she would meet the requirements related to professional skills and experience will need training in the field of the company's own QMS objectives, communication ethics and methods, documentation patterns, etc.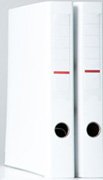 Example 2.
Documentation system: There should be one documentation system that includes all the product-related documents.
Documentation system: There should be two documentation systems: one for quality management documents and one for engineering documents.
Example of two reviews where facts are the same, but language is different.
Final or closing report of an internal audit:
Any audit report must have a summary. The auditor should gather all the information, data, findings, nonconformities, and opportunities for improvement, and process and present them together in one report. The goals are to provide the organization with a status report regarding the quality management system and for follow up during the next audit; to review the treatment and to verify that all nonconformities are closed.
An audit report is a formal document where an internal audit summarizes its work on an audit and reports its findings and recommendations based on that work. Internal auditor's report should contain a clear written expression of significant observations, suggestions/recommendations based on the policies, processes, risks, controls and transaction processing taken as a whole and managements' responses.
Quality manual in ISO 9001:2015
The upcoming ISO 9001 revision will no longer require a Quality Manual. Most are welcoming the change, but probably for the wrong reasons… First, many large organizations base their supplier selection on a quickie "desk audit" that involves reviewing your quality manual. … So if you delete the manual entirely, get ready to have fights with your CB. Even if you are right, you'll be wrong.
A Quality Manual will no longer be a mandatory document, according to the available version of the DIS ISO 9001:2015 standard….. The result is one of the most fundamental documents of a QMS that no one reads – except for a few masochistic certification auditors…. Big companies often require their suppliers to have a quality management system, and they may demand to see a Quality Manual during the selection of suppliers…. With or without a Quality Manual, organizations will still need some overall QMS document. There will still be a need to send the certification body a document that will describe your system, as well as sending it to big clients…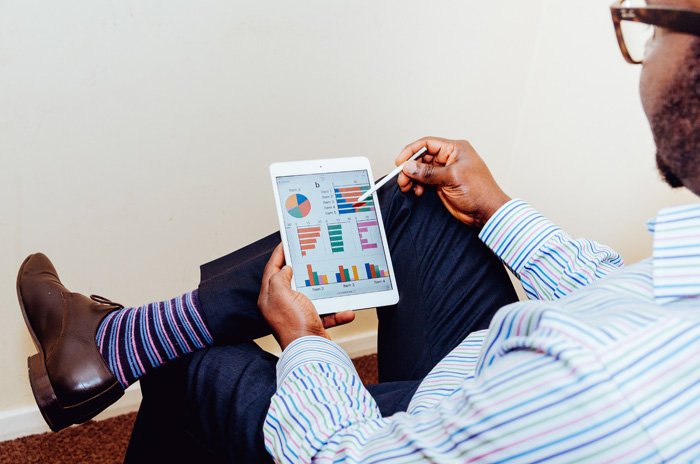 SUMMARY :
Here are my 5 things to identify the right expert for you to read/consult and or ignore
Read many. Select a few. Be hard in filtering. If it does not feel right, trash it. Don't read to the end and waste your time as your gut will tell you… No! or Yes! And the more you read, the easier this becomes.
Categorize experts right away. What kind of "expert type" are you consulting? What kind of advice are there, you know the types…

Fluffy – Discard!
Stuffy – Set aside!
Truly – take notes. Adapt to your situation.

Fact check. Wow, this sounds obvious but it's not. Sometimes the fact feels right, but so did Trump to many – the facts just weren't true.
Look for differences in the details! I said it above, this is where the devil lives, in the details. If you're not sure about a sentence, like those in the examples, read them again, and again, until you get the differences. It can be subtle.
Know your own needs/requirements. They won't be so obvious at first. You'll get an ISO document thrown at you and still its gobbledygook… be patient, make a list, talk to your people, founder, owner or president because they usually hired you to help take that load off of them.
Good luck in your new position. Feel free to share your experiences below in the comments.
Share with us: "How did you handle the burden of your promotion to QMS manager?"