QMS Processes & ISO Compliance (ISO compliance in the business world and QMS processes)
In a global environment, companies are facing countless complex, unique industry challenges. Quality becomes not just a buzzword but a true competitive advantage – companies that deliver the best quality products and services efficiently - succeed.
ISO certification, (be it ISO9001, ISO13485…) communicates a commitment to quality to both customers and regulators. There are many benefits of being ISO compliant not the least of which it makes for a good business foundation, whether you are looking to operate internationally or expand locally.
ISO's standards are a collection of process-oriented guidelines to help a company improve overall performance and eliminate quality uncertainty through systematic reporting.
This process-oriented approach forms the basis of a quality management system.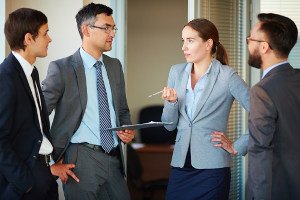 However, the standard itself does not teach how these quality processes should be implemented. That's a crucial part that you have to "figure out" yourself for your own business. Sadly, most businesses have no idea where to start, or even less, how to start.
Hiring a consultant is usually the first reaction. They know the details of the ISO standards. But you know your business best and if you do not prepare yourself, a consultant will simply suck up all your time to tell you what you already know that needs to be done.
Where consultants can help most is identifying the gaps in your business processes where ISO reporting should happen. Although they bring to the table a certain amount of experience. They offer some experience, but that usually means a cookie-cutter approach where they try to stamp what they did elsewhere onto your business. Yes, it's convenient to get examples of all the reports you would need, but this usually results in far more paperwork, making Staff somewhat reticent and maybe even a bit resentful for adding more work to their day – another layer of administration and bureaucracy.
A more effective way to implement and achieve ISO compliance is to invest in a quality management system.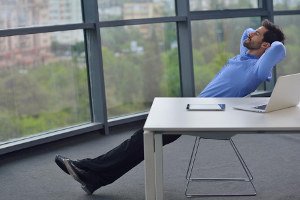 QMS systems come in all flavors and shapes, some are industry-specific, others more general, a.k.a. tailorable. The most common are based on some kind of PDF document tracking system.
The best QMS systems, or most effective QMS systems, take a more inclusive approach to business processes, combining ISO compliance with team collaboration, workflows, document and project management. The advantages to such integrated QMS systems is that ISO compliance is not limited to "reporting" or the tracking of reports to prove the quality, but rather is integrated into your workflow processes directly, so quality becomes everyone's business throughout the workday.
This "all-in" approach to quality and ISO compliance eliminates the need for multiple software applications and separate quality systems.
Implementing such a QMS system is also the ideal time to "take-back" control of your rapidly growing business by managing through quality as opposed to managing the quality. The idea is that quality is not simply the score by which the winner of the game is measured, it's also the rules by which the game is played.
Achieving ISO certification clearly shows that your company is serious about delivering quality. The continuous improvement, tracking, and measuring of your operations inevitably leads to an increase in productivity and efficiency.
Achieving ISO certification clearly shows that your company is serious about delivering quality.
Once your organization is ISO certified, you can then promote that you earned international recognition to your target market. With the credibility, confidence, and credentials you'll gain an edge over the competition.
After all, if you have to choose between two products from 2 different companies that you don't know and have never dealt with, which would you likely choose, the non-ISO company or the ISO Certified company – really, it's a no-brainer.