qmsWrapper Notifications - included!
Have you received a document that needs your approval? If you did, do you know when? How do you know if it is urgent?
The advantage of QMS software is the efficiency on a higher level compared to a paper-based QMS.
With eQMS all documents can be created in a short time, easily sent for approval, get approved, and have it in use.
Of course, the system must meet the user's needs and respond in time.
Speed is an essential functionality, notifications can enhance the speed of you reacting on tasks assigned to you, and qmsWrapper just updated this key functionality.
Notification on email – old way
Let's look at this example: you received a document to review and approve via email, but you were not aware of it. By being busy with some other work you didn't notice that you got an email, and your team is waiting and waiting.
No more waiting!
In order to get a faster response from your team, qmsWrapper notifies the assignee of the new task with a ring tone, a bell, and a visible red dot, in addition to email notifications.
From now on, you choose how you want to receive notifications: via email or notification in software, or you can get both.
Notification module
Notifications will always find you, no matter which module you are currently working in, whether you are doing a Risk assessment or managing your Design History File, qmsWrapper will notify you of all new tasks assigned to you, including changes in the tasks you are involved in, approval requests, and many more. This way you can solve urgent tasks faster, and always be up to date on all projects you are involved with.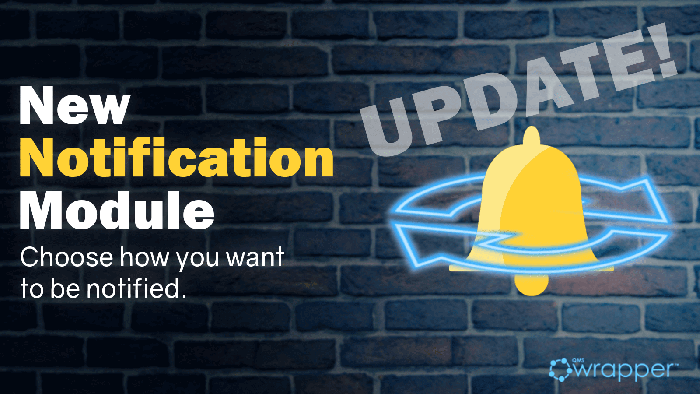 Benefits:
- You'll be up-to-date with all the change made to the tasks you are involved in,
- You'll be able to Faster respond to any task,
- You'll be able to improve your efficiency, and hopefully get a promotion.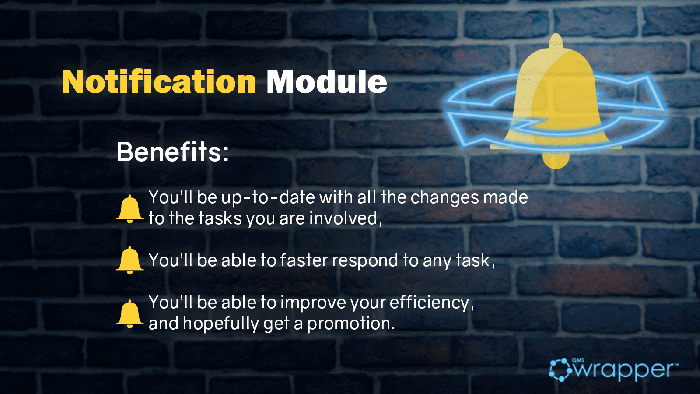 + BONUS UPDATES
And that is not all! qmsWrapper just got new smooth Approval Workflows.
With features including:
- Reassign approvals that are waiting for you
- Easily track the Approval flow-list with all the details you need for an audit trail
- A complete list of all approvals, available with advanced search options.
- Timeout for Wrapper File App is now unlimited.
- Auto upload has been added - each "Save" document is a new Revision file.
These changes require reinstalling Wrapper File App.