The Dawn of Integrated QMS… Part 2
qmsWrapper, the leading integrated QMS system specifically aimed at compliance

qmsWrapper has Compliance in its DNA.
Since developed by a medical device company, the priority was to design a QMS application that solves many challenges facing medical device startups and small companies. Based on Project, Quality, Risk, and Document Management with a truly comprehensive Team messaging. In qmsWrapper, these modules exist both separately and as fully integrated and inter-connected.
One app supports all the essential modules in a very unique way:
1. The QMS Workflow Processes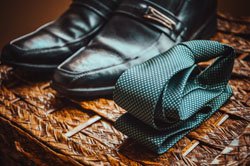 The lifeblood of qmsWrapper is the QMS Workflow Processes. They drive the tasks that organize and coordinate the work. Users don't have to think about what compliance task they have to execute because in qmsWrapper those tasks are already defined and integrated into the workflow processes. Moreover, they are all connected to the QMS module where they can be tracked, monitored and managed.
This QMS Module is very unique.
For the Small to medium company, qmsWrapper's QMS Workflow Processes are in fact a superior type of enterprise workflows, because they include all the procedures and details required for compliance with ISO 13485 and FDA QSR. Moreover, pretty much any regulatory standard can be supported, including ISO 9001. qmsWrapper uses QMS workflow processes to foster a culture of compliance but makes it assessable and useable by Startups, Small and Medium companies.
2. There is no need for the QMS Manager to shadow the PM Manager
In qmsWrapper, the QM module virtually mirrors the PM and the DMC modules but showing and tracking all the QMS events for each of the projects as they are defined in the PM module. This mirrored approach means a QMS Manager, does not need to chase the project members for compliance issues – rather the issues come to them.
There is no need for the QMS manager to shadow the Project Manager. There is no QMS paperchase.
The flip side to this approach is that project members are automatically included in the compliance process, as the QMS workflow processes will automatically include them in whatever compliance issue is necessary and at what point it is necessary, including identifying what form to complete and what to do with it.
This team compliance approach makes QMS compliance much easier for Startups and Small and medium-sized companies.
There is no:
paperchase,
or forms chase
or trying to figure out when
and where to fill out what form
and what to do with it.
They don't have to guess how to do compliance or what QMS workflow processes to implement.

3. What is the strategy behind mirroring modules?
The mirrored approach means management can track the QMS events and understand the state of any project without interfering in that project. It fosters good management, built on good teamwork, using QMS to bind the modules into one framework and thereby foster a culture of Team compliance.
...In qmsWrapper, each module mirrors essential QMS functionality...
DMC mirrors PM which mirrors QM. When you create a project, you create a mirrored document storage project structure based on that project, including creating a mirror in the QM module. This makes it very easy for users to understand and use as it is the same as the project structure. Also, it is automatic.
Visibility grows as the QMS manager can understand exactly how is the project proceeding because his QM module is a mirror of the projects.
Mirroring is also important in the DMC Storage, the "QMS folder" for each project contains all QMS related files for that particular project. Users don't have to waste time synchronizing their files, tasks, etc.…all the data are automatically mirrored and added to each module in designated folders.
4. QMS Vault
Another innovation is the QMS Vault, where QMS approved documents are securely locked and stored, "as-is" without any possibility of modification – in accordance with FDA regulations to this effect.
5. Chat Compliance
Lastly, is Chat Compliance. If you're not already using chat within your organization, then start! You'll increase inter-user communications, see a huge gain in productivity, and reduce email by 95% on average.
That is our own experience. qmsWrapper chat app is amazing, and not only rivals Slack, Skype, Facebook workplace or Hip Chat, but it's also far superior for compliance purposes as it was purpose-built to support all kinds of compliance needs.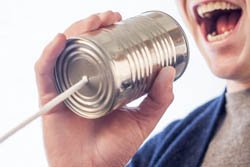 The integrated chat functionality is really unique it is directly relating to all the other modules, including PM, DMC, QM, and RM. It supports users to use single conversation chat, group chats and Topic-based chats.
In particular, a Topic discussion, or any chat, can be directly associated with any particular project or issue and retrieved through that project.
And any documents shared or attached in a chat are actually stored in the project. Compliance complete!
qmsWrapper Chats can also be saved as "meetings" for compliance purposes. This means complete meeting minutes, agendas, actions, tasks, todo's, and future follow-up, including flagging it for special treatments such as a QMS event for review. Such chats are saved in accordance with regulatory standards and associated with a particular project or task.
qmsWrapper's integrated approach to QMS compliance provides the functionality of big enterprise systems but more accessible, useable and easier to manage for talent starved teams in Startups, App teams and Small to Medium-sized companies to leverage the full power of QMS workflow processes. This means a minimal learning curve and minimal overhead.
The new paradigm, Managing Through Quality
The result of full integration opens the potential for a new management approach called Managing Through Quality, MTQ for short.
Where QMS is focused on quality outcomes, Managing Through Quality (MTQ) is about tracking and managing through the QMS workflow processes that lead to those QMS outcomes.
With MTQ, quality management is integrated with project management rather than implemented as a separate management layer - in other words, MTQ is sewn into the fabric of team function so everyone works together using QMS events as the trigger, not only for how the team works together but also for compliance.
Summary
There is little doubt that the future of project management is towards more integration and interconnections between traditionally structured business applications. The need for quality and regulatory and standards compliance will force companies to choose integrated over separate apps. A simple add-on or plug-in cannot address the complexity of the interrelationships between these various modules. True integration is needed.
qmsWrapper, is not only the first, it's the leading integrated QMS system specifically aimed at compliance. It's the father and mother of Managing Through Quality (MTQ).
qmsWrapper is particularly suitable for Startups, App Teams, and Small and Medium companies.
qmsWrapper, fostering a culture of compliance, quality and productivity through full integration.