Top 20 Medical Device Conferences and Trade Shows 2019
The power of trade shows is impressive. From showcasing your newest products, to expand your customer base, close sales, keep an eye on your competition, expand your distributor network, meet face to face with your remote customers, expand your industry contacts, recruit new employees, explore new product offerings, keep up on the latest regulatory trends, or learn new skills, attending the right conferences and industry events can confirm that you are a serious player in your industry.
We've scoured the web for high-quality conferences, below are the top 20+ medical device Trade Shows to attend in 2019 in chronological order, whether new or annual forthcoming if it's essential it's in this chart.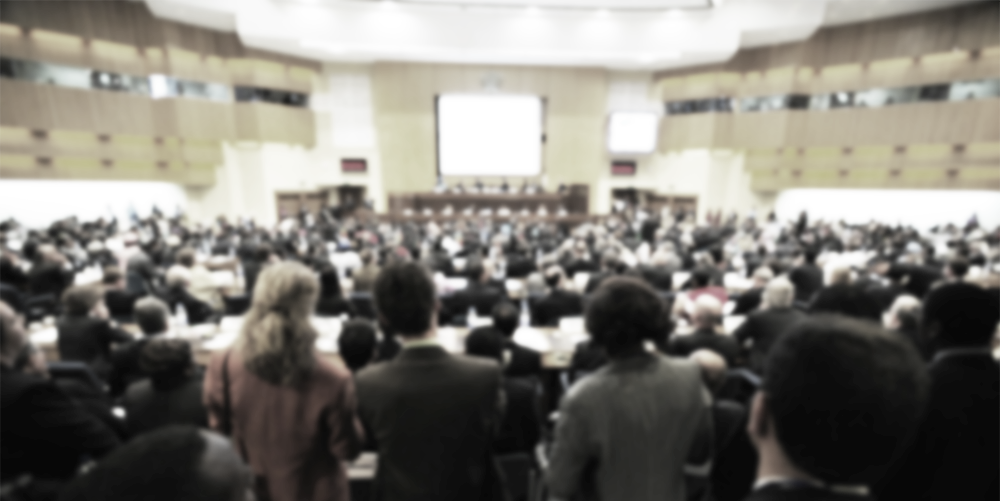 1. MD&M West 2019
February 5-7, 2019 - Anaheim, CA the United States

Medical Design & Manufacturing (MD&M) West is where serious professionals find the technologies, education, and connections to stay ahead in the global medical manufacturing community, showcasing the latest solutions in contract manufacturing, manufacturing equipment, automation, R&D, medical device components, materials, plastics, and many more.
For details follow their link.
2. Medical Japan 2019
February 20-22, 2019 – Osaka, Japan

MEDICAL JAPAN, consisting of 6 specialized shows: Medical Devices & Hospital, Hospital BPO Services, Medical IT, Elderly Care & Nursing, Community Care and Medical Device Development is Japan's leading trade show. A large number of medical and elderly care experts will visit and have active negotiations/consultations with the exhibitors at the venue.
For details follow their link.
3. Biodevices 2019
February 22- 24, 2019 - Prague, Czech Republic
The International Conference on Bio-Devices brings together researchers and practitioners who are interested in developing, studying and using innovative materials and devices inspired by biological systems. Researchers and practitioners from electronics, mechanical engineering, physics and related areas who are interested in developing, studying and using innovative materials, devices and systems inspired by biological systems and/or addressing biomedical requirements, monitoring and diagnostics devices, sensors and instrumentation systems, biorobotics and prosthetics, micro-nanotechnologies including microfluidics systems and biomaterials are some of the technologies addressed at this conference. The fabrication and evaluation of biodevices, including wearable and implantable devices, is also addressed.
For details follow their link.
4. International Medical Device Expo
March 6-7, 2019- California, USA
IMD, a dedicated medical devices design, engineering, material selections, and manufacturing conference and exposition that provides a forum that addresses issues of medical devices and drug delivery systems. It further focuses on applications, processes, engineering, development, and system integration. This International event brings together the world's engineering leaders in the synergistic discussion on the medical devices and its applications for the patient care. Regulatory issues and future development are also discussed.
For details follow their link.
5. Medicall New Delhi
March 8-10, 2019 – New Delhi, India
Medicall is India's largest B2B trade fair for medical devices and hospital supplies. Biomedical engineers, sales people, decision makers, consultants, and hospital owners, are represented. In addition to the presentation of the best and the latest medical and medical-technical equipment, software, supplies, and other devices the market has to offer the fair mainly serves as a platform to exchange knowledge and experiences among renowned industry experts. Various conferences and innovation awards in different categories complement the event.
For details follow their link.
6. Future Healthcare 2019
March 18-19, 2019- London, England
The UK's largest B2B event to showcase sustainable and affordable healthcare solutions and services across all sectors to an audience of global buyers. Demonstrate your products and services in a neutral environment, collect high-quality leads and generate a pipeline of sales, launch new products or services directly to the market, attract press attention, and gain feedback from prospective purchasers, network with existing clients, prospects, potential partners, press and industry experts.
For details follow their link.
7. Expomed Euroasia
March 28-30, 2019- Istanbul, Turkey
The biggest fair in Turkey and Eurasia where medical devices, equipment, and technologies are showcased and the latest medical trends and scientific events can be tracked, Expomed Eurasia brings together the decision makers in the healthcare industry.
For details follow their link.
8. Medical Expo Casablanca
April 04-07, 2019- Casablanca, Morocco
Medical Expo in Casablanca is an international trade fair for healthcare. The exhibition shows the latest techniques, materials, and innovations in the industry. The focus is on medical technology, medical equipment, and pharmaceuticals. Numerous international exhibitors present their latest products and take the opportunity here to develop new business.
For details follow their link.
9. 2nd Medical Devices Innovation Programme
April 11-12, 2019 – Frankfurt, Germany
The goal of the conference is to put you at the forefront of what's happening in the industry and prepare you for what's coming next. With MDIP, you can get a chance to discover the latest and cutting-edge technologies and approaches disrupting the medical devices industry. This is your chance to meet and network with thought leaders and medical device innovators who design, develop, manufacture and commercialize life-saving products.
For details follow their link.
10. Design of Medical Devices Conference
April 15-18, 2019- Graduate Minneapolis & McNamara Alumni Center Minneapolis, MN
The world's largest premiere medical devices conference consists of four days of workshops, symposiums, scientific poster sessions and technical/scientific sessions, with topics such as: Advances in Medical Devices, Computational Modeling & Regulatory Science, Electroporation Technology & Devices, MedDevice Intellectual Property, Neuroengineering, Virtual Reality in MedDevices, Wearable Medical Technology and more.
For details follow their link.
11. iMF International Medical Forum Kiev
April 17-19, 2019 – Kiev, Ukraine
iMF International Medical Forum is an international trade fair for medical technology and will take place in Kiev. Its goal is to create an interdisciplinary platform for constructive dialogue between researchers, practitioners, experts, manufacturers, suppliers, and users of medical technology. For this, the Forum intends to cover all aspects of the industry: from theoretical to practical aspects. For exhibitors, the fair is an excellent marketing tool to introduce new products, to establish business contacts, to strengthen its own brand and to maintain existing business contacts. In addition, they have the possibility to make important international investors.
For details follow their link.
12. CMEF China International Medicinal Equipment Fair
May 14-17, 2019- Shanghai, China
China International Medicinal Equipment Fair (CMEF) has become one of the largest fair of medical equipment, related products, and services in the Asia-Pacific region. The fair widely covers 15,000 products such as medical imaging, IVD, electronics, optics, first aid, rehabilitation nursing, medical IT and outsourcing services, and it serves the entire value chain of medical devices from the source to the end in a direct and all-round way.
For details follow their link.
13. BIOMEDevice Boston
May 15-16, 2019- Boston, USA
BIOMEDevice Boston is an exhibition for what's next in medical design and manufacturing. Visitors can find the nation's top suppliers, a complete array of design and manufacturing resources, and the education they need. They can get immediate, hands-on access to latest in medical-grade materials, assembly components, electronics, design, and engineering support, production equipment and a full complement of contract services for every aspect of the medical product development process from initial start-up and research and development through end-product marketing.
For details follow their link
14. MD &M EAST
Jun 11- 13, 2019- New York, NY, USA
Medical Design & Manufacturing (MD&M) East is the largest and longest-running MedTech event on the East Coast. Medical device engineers, R&D managers, and executives rely on this event to stay on top of the latest industry advancements, including first looks at innovations yet to hit the market. You'll source from the region's largest collection of cutting-edge suppliers, deepen your expertise with free, conference-level education, and network with thousands of professionals who can help you advance your projects – and your career.
For details follow their link.
15. FIME
Jun 26-28, 2019- Miami Beach, USA
Florida International Medical Expo (FIME), is one of the largest collection of healthcare product manufacturers and service providers under one roof, FIME is a one-stop shop for all healthcare sourcing and procurement needs with thousands of products to explore, coming in from more than 41 countries. Connecting manufacturers and service providers with healthcare providers, clinicians, procurement professionals, dealers, and distributors is the primary goal of the event
For details follow their link.
16. C-Medical Fair
July 11-13, 2019 - Shanghai, China
The C-Medical Fair covers comprehensive products, including medical electronic products, medical imaging equipment, ward nursing and auxiliary equipment, medical supplies and hygienic materials, testing equipment and diagnostic reagents, optical products, first aid products, rehabilitation nursing products, as well as health information technology, providing direct and comprehensive service to the medical devices industry, from the source to the terminal, covering the entire medical industrial chain.
For details follow their link.
17. Swiss Medtech Expo Lucerne
Sept 10-11, 219- Lucerne, Switzerland
The Swiss Medtech Expo Lucerne, consisting of the conference, exhibition and meetings will bring together the extensive and world-class expertise of the supplier industry, academia and research, and its funding agencies. The national and international medical device industry will be invited to the assembled expertize to use for their business success.
For details follow their link.
18. GPCE Brisbane
Sept 13-15, 2019- Brisbane, Australia
GPCE is organized by general practitioners for GP's. Their most important conference is integrated with Australia's largest primary care exhibition, presenting new technologies as well as possibilities for training and networking with Australia's leading health care educators and international experts. Knowledge can be updated in valuable face-to-face learning opportunities provided by a range of seminars, workshops, and expositions, all under one roof.
For details follow their link.
19. P-MEC worldwide
November 5-7, 2019- Frankfurt, Germany
The P-MEC worldwide is an international trade fair for pharmaceutical equipment and accessories. Today P-MEC is held annually in different cities in Europe and is a must for the international exhibitors and manufacturers of pharmaceutical machinery, technologies, and equipment. It is an invaluable opportunity for all to acquire new customers, strengthen existing customer relationships and develop new markets. In addition, the latest developments and innovations will be shown on the pharmaceutical market that helps the companies, always to be one step ahead at the ever-changing market.
For details follow their link.
20. Health GB Manchester
Expected April 2019 – Manchester, England
Health GB focuses on new technologies relating to medical technology, hospital engineering, and equipment as well as a pharmacy. The fair is completed by a varied conference programme. It is the perfect platform if you are looking for a dealer, distributor or private customer.
For details follow their link.
To start your year effective, here is a bonus public workshop:
Public Workshop - Content of Premarket Submissions for Management of Cybersecurity in Medical Devices
January 29-30, 2019 - White Oak, Maryland, United States

The FDA is announcing a public Workshop entitled "Content of Premarket Submissions for Management of Cybersecurity in Medical Devices". The purpose of the workshop is to discuss the newly released draft guidance Content of Premarket Submissions for Management of Cybersecurity in Medical Devices.
For details follow their link.