Wrapper – Let's Start Managing Through Quality
An innovative approach to tackle the challenges of modern business - Management Through Quality™
qmsWrapper is a smart management software that effectively avoids adding another layer of management by encouraging team-based collaboration compliance. qmsWrapper is for any company needing a powerful, unified platform to help the teamwork more effectively together.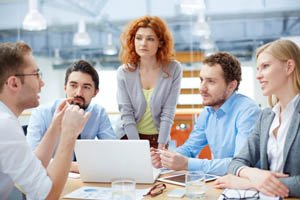 qmsWrapper provides the means for teams to work effectively together, integrating Team Communication, ISO 13485 compliance, Quality Management, Documentation and Project Management, all built right into its DNA. All this functionality is unified in one platform, no API's to integrate or frustrate. Deployment is smoother… right out of the box. Startups, creative teams, mature organizations, and quality-oriented teams - including medical device manufacturers will find qmsWrapper the right approach to achieving painless compliance.
qmsWrapper offers a 14-day demo trial where all functionality is included, so you can evaluate properly including dynamic reporting, file sharing, tasking, issue tracking, project groups, approval workflows, real-time chat conversations, QMS processes and QMS management workflows, plus much much more – all fully searchable, and scalable.
Let us show you how qmsWrapper can streamline your compliance issues and enhance both quality and productivity through. Let us show you, the benefits of Management Through Quality™ (MTQ).
Do not hesitate to send us your feedback, your needs, and ideas about qmsWrapper. Help us, help you.