5 things you must know about CE Mark
CE mark? It's a symbol, it's a declaration, it's a proof, it's validation, it's European.
As a medical device manufacturer, you are aware of the importance of FDA approval, of course, if you are in America. If you are chasing the European market, you know about the CE mark.
In case you are MedDev Start-up, planning to offer your device to the European nation, you want to read this informative article. In 3 minutes, you will get some answers you need.
First, let us tell you in short what is it.
What does the CE marking stand for?
As you probably came across already, it appears on many products that are traded in the European Economic Area (EEA). You can see it on toys, technical equipment, electronics, and your medical device soon hopefully.
Practically, it's here to tell you that products sold in the EEA have been assessed to meet high safety, health, and environmental protection requirements. One more good thing to know about the CE mark is that it supports fair competition by holding all companies accountable to the same rules.
Then how to do it.
How to obtain CE marking?
To obtain CE Marking certification, you must comply with European Commission Regulation (EU) No. 2017/745, commonly known as the Medical Device Regulation (MDR).
More about MDR you can find it here.
What it means is that you must build a technical file as proof that your product accomplishes all the EU-wide requirements. As a medical device manufacturer, it's your responsibility for declaring conformity with all the requirements.
For all devices except Class I (self-certified), must be implemented a Quality Management System (QMS) in accordance with the MDR.
We can help you with this part.
Why all this?
Why is the CE marking significant?
Because its a legal responsibility.
Because it comes from EU legislation.
Because it guarantees the product's conformity to EU regulations.
Selling products without the CE mark is an economic offense that is punished differently by each Member State of the European Union.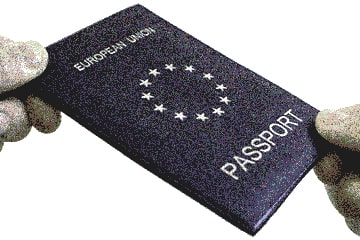 Why is CE marking called the "Passport to Europe"?
The CE marking is a "passport" which permits a product to enter the European market.
CE marking enables the free movement of a product within this area in the sense of the free movement of goods. CE Marking is thus for many consumers a "Symbol of Quality."
What does CE marking indicate?
A CE marking is a symbol that must be attached to many medical devices before they can be sold on the European market. The mark indicates that a product:
accomplishes the requirements of relevant European product directives
meets all the requirements of the applicable recognized European harmonized performance and safety standards
is fit for its purpose and will not jeopardize lives or property
Useful info:
CE Marking certificates are typically valid for a maximum of 5 years but are typically reviewed during your annual surveillance audit.
CE is an abbreviation of the French phrase 'Conformité Européene' which literally translates as 'European Conformity.'
If the European product directives apply to your medical device and you want to continue to export to the European market (or introduce new products), then CE Marking is mandatory and therefore crucial to your success.