"High performer – Summer 2022" - qmsWrapper received another recognition from G2
Our software continues with excellent results this year. Spring brought us the first recognition from G2, one of the leading portals for finding the perfect software for your business, and we continue at the same pace this summer. Officially, qmsWrapper gets the badge "High Performer for Summer 2022" in the category Medical QMS Software.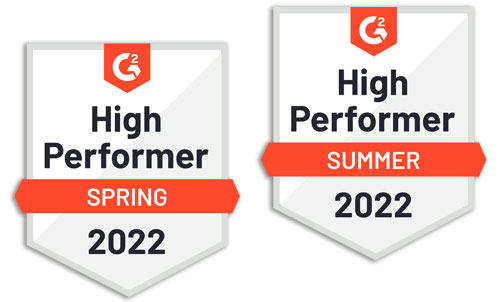 In the previous period, we worked on improving the software; it is a QMS tag that prepares material for the auditor's visit instead of you. Each upgrade is well received by both existing and new customers.
With the support of our clients on the G2 portal, we have gained even greater visibility and QMS managers more easily recognize quality. With reliable, secure, and flexible software it is certain that you will more easily reach QMS compliance.
Why did they choose us?
"We need to be concerned about ISO 13485 standards, risk and traceability and qmsWrapper has the elements that we need."
"It provides everything we need to ensure success in all aspects of our regulatory affairs…"
"The QMS module is extremely helpful to keep track of the ongoing and finishing processes."
"We found the traceability matrix especially useful to our team, as it allowed us to organize our workflow and document everything easily. No other software offers us this level of utility for such a good price."
"The software provides an easy way to organize the files and how we are dealing with the documents and records in general. This has been appreciated as we had our external audit in the pandemic."
"We also like the Jira implementation although we're just starting to work on this aspect."
"Attractive price. The software is validated. Has default procedures relevant to most Quality Management Systems."
"…it is a good solution for small startup that is just beginning to implement QMS in their system."
"qmsWrapper provides the ability to organize and document activities with flexibility for our company's developing needs a price point that is significantly lower than the prohibitive pricing of most alternatives."
What do we think?
If you ask us, we think that in addition to the functionality and "attractive price" that our customers emphasize, we are distinguished from other QMS software by:
Absolutely free 24/7 support.
Free templates for ISO 13485, ISO 14971, and ISO 9001 that you can easily customize to your company's needs.
You get every upgrade absolutely free - no additional cost.
All modules are interconnected, which enables easier monitoring.
Specially designed Traceability Matrix that allows you to follow the development of the project.
Flexibility allows you to customize the software to your company's needs, not the other way around.
These are just some of the advantages that set us apart from the sea of QMS software. In addition to being proud that more and more companies are recognizing the value of our software, we love to hear that our clients have recommended us to other companies.

If you haven't already, we suggest you schedule a meeting with our expert. Apply with this form, or write us at contact@qmswrapper.com
We suggest you read: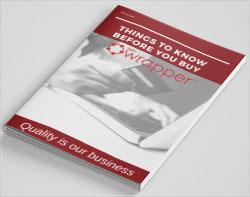 Things to know before you buy qmsWrapper