THE NEW MDR 2020 – all you need to know
TO ALL MEDICAL DEVICE MANUFACTURERS
The New regulation (not directive anymore) is knocking on a door to Medical Device manufacturers. Transition time is running out, it's just 6 months away.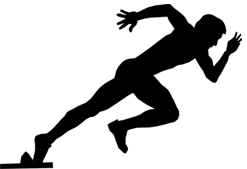 Are you ready?
We will give you a few handy pieces of information that will provide you a clearer image of what is requested and help you go through.
Before that, it's good to know, the reason why it came to this. The new medical device regulation came out as preventive action in order to ensure patients' safeness following technological growth. Nowadays, medical devices are becoming more complex which leads to a higher risk for them.
But what that actually means?
It will legally apply from May 26, 2020.
New medical devices can't be introduced on the European market without MDR approval from this date.
The new regulation applies to 'all' medical devices
The definition of medical devices and active implantable medical devices is considerably expanded to include devices that do not have a medical intended purpose.
Medical purpose devices and active implantable medical devices (AIMD) are now included in the MDR
All medical device companies will be in the obligation to name one responsible person within their organization for all features of compliance with the new requirements.
There are significant changes to safety requirements, clinical expectations, labeling, technical documentation, and post-market requirements.
There is a reclassification of devices according to risk, contact duration, and invasiveness
Notified Bodies have no more authorization to deliver CE certificates under the Medical Devices Directive (MDD).
Notified bodies will be stricter with surveillance to decrease risks from unsafe devices
There are indications it might be even stricter than the American FDA system.
Medical devices that have been legitimately placed on the market under the current MDD/AIMDD before May 25, 2020, can be made available and put into service until May 25, 2024.
The UDI or "Unique Identification Number" Europe (as there is also one in the USA) is one of the innovations that come with the new MDR. This component will be key for the traceability of devices in Europe.
After new MDR steps on function, previous directives will be no longer applicable to quality systems.
For a better understanding of how medical devices fall into categories
Devices shall be divided into classes I, IIa, IIb, and III, taking into account the intended purpose of the devices and their inherent risks.

Class I – Provided sterile and/or have a measuring function (low/medium risk); the MDR adds to this group, reusable surgical instruments as Class I reusable surgical instruments.
Class IIa (medium risk)
Class IIb (medium/high risk)
Class III (high risk)
According to various changes of new MDR, it comes to that medical device manufacturers will have to set aside more resources to uphold their regulatory infrastructure.
How NEW MDR effects on your QMS implementation and maintenance?
New changes and requirements include changes that medical device manufacturers have to adapt to, and those changes have a direct impact on your QMS.
As you doing your evaluation and preparation for EU MDR, there is more significance placed on your QMS.
Since it's increased the importance of risk and safety, NEW MDR includes medical purpose devices and active implantable devices, which was not the case in the previous directive.