The Temptation of ISO 13485 Template Kits
Be careful what you use when building up your QMS system!
The expanding Internet means more: more data, more collaboration, and more complex systems of interactions. You can find hundreds of both expensive and free templates for ISO 13485, offered by various consultants, companies and experts. But even if the ISO compliance is guaranteed on some sites, still it is not so certain that you will get what is promised.
What usually tricks the beginners
These sites are basically presenting the art of achieving ISO certification as a banally simple thing, they use phrases like: "You only have to fill in these forms and gather in the ISO certificate – not a big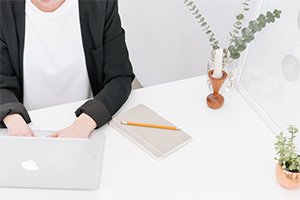 thing!". Yet, the experience shows that most of these companies have not even tried to receive the coveted ISO certificate by using their own forms.
"Fill in the blank" template kits that offer fast and easy ISO 13485 compliance are, for the most part, a pointless restatement of the standard they are not adapted or customized to how your company works.
Template kits usually lack explanation
Personally, I have come across far too many ISO13485 forms that don't even explain the various sections in the forms, what information they need to contain and how to complete it. With these types of forms, I have become totally confused about how and what data to put in. They sell these forms as "simple solutions", but the fact is that completing these forms in the appropriate way really requires the person to be a highly qualified QMS expert with extensive QMS experience. Let's not even mention things like establishing the company's QMS processes and their implementation …
And you wonder why audits fail!
Audits are very expensive, especially in team time required to complete the GAP analysis and make the corrections. This is why these solutions, for the most part, fail the audit, but like shiny bling, it looks good.
The most relevant thing that is missing from these template kits is the capability to properly organize and structure the applicable processes and to guide the user throughout the jungle of QMS implementation.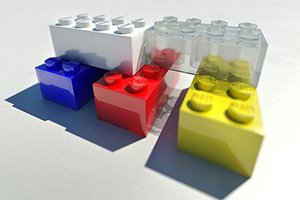 This is like putting together a LEGO toy. Imagine you have all the parts, but there is no instruction or plan that explains how to put them together. What are the chances that from all the possible combinations you will put together the parts in a proper way, and end up with the intended result?
How should you know what the manufacturer company intended to create if there is no design or instructions related that would guide you through the sequence of putting certain cubes one on the other? Maybe you will succeed to create something, probably it might look like a toy and it might refer to something, but more than likely not on the originally intended result.
Another big point of failure can be the validation of the intended use. In accordance with both the FDA QSR and the ISO13485 law, before you can implement a QMS system, including a form system, you have to validate it for intended use. Furthermore, FDA QSR is different from ISO13485, but they do share some core elements. Paper-based form systems rarely explain the differences… still, you need to know them!
Would implementing a QMS software help?
There is a huge advantage for companies that implement a QMS software that contains the obligatory QMS processes. Not only do they provide an effective and meaningful guidance in form completion, but also support and guide the user on which processes to initiate and when. They also provide automatic steps to the next predetermined QMS events or decisions and milestones.
All-inclusive QMS software also provides the Validation for Use. qmsWrapper is one such software. For a company struggling to get a project off the ground, this is very helpful and a HUGE timesaver.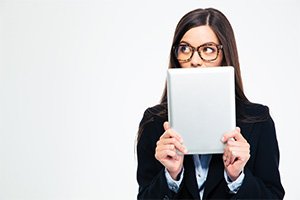 qmsWrapper additionally provides the ability for companies to either edit the existing processes or create their own custom ones to suit their particular and individual workflow and QMS needs. The beauty of editing the existing processes is that you don't have to be a highly qualified QMS expert, you can be sure that the given processes are validated processes that meet the ISO requirements. You don't have to start to learn everything from the beginning, you can start your work right away.
Full circle of QMS
qmsWrapper offers a full circle of QMS. Quality managers with little experience or knowledge of the supported Standards, can easily step into the role and effectively start. qmsWrapper provides a step-by-step sequence of tasks with appropriate explanations and cautions to help correctly perform quality manager's tasks, 99% of the time.
If you're ready to get serious about your Quality Management and product development efforts, qmsWrapper is your solution. We offer a free 14-day trial, so you can test the software before you commit to it. Register here.