Documents in a Paperless Office, Find a Needle in the Haystack
The QMS documentation – especially for a complex project – can be endless and impenetrable. All of us are familiar with the pain of trying to make order out of complete file chaos, or the vain hope of finding a particular document in a pile of paperwork, be it old-school paper-based or modern electronic software supported.
The agony just gets worse if we even try to specify search parameters, for example, sketches related to particular process documents…
Stone Axe VS High Tech
Many wonder how a document search would look like in a paperless office?
1. The paper-based is the most expensive documentation method, it's like trying to compete in a modern word's high-tech race with a stone wheel
Some people just dream about a paperless office, because even today in the 21st century, in the age of cyber communication and technology achievements, 50% of all companies still challenge their employees with a medieval, paper-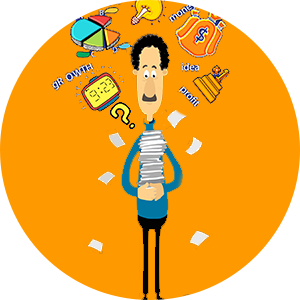 based method for documenting projects.

For lack of a better word let's call this act a brave thing. They are trying to survive in a competitive world with a significant self-imposed disadvantage. Just think about the amount of time they waste on filing documents, trying to establish some kind of strategy to effectively connect the documentation with the project workflows, trying to tie in the risk management, feeling constant pressure because not integrating the QMS part, struggling mightily from achieving any type of standard compliance … not to mention the continuous version update races, difficulties with transparency, traceability, etc., all the above amount to an enormous effort these companies use to prevent their documentation becoming a chaotic mess.
2. A poorly designed electronic Document Control software can cause a lot of confusion and generate a lot of extra work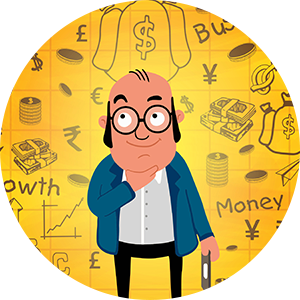 It is also true that chasing document traceability can be a really tangled mess with the use of the wrong software tool. A poorly designed, or worse, poorly implemented electronic Document Control software would just add to the confusion and the chaos if their search engine is not prepared for flexible document hunting. For example, the software has to be able not just to find a particular document, but it also has to find the documents that relate to a certain workflow or approval process.
In many cases a simple document management system won't even do the expected job, as the lack of a connection to the project management is already confusing the handling of projects, and if the company is ever planning to achieve any kind of compliance in the future it's only common sense to have a system that integrates quality management as well.
How to Outsmart the System?
The typical startup logic is to try to "outsmart" the system thinking it might be cheaper to start with a simple document management software, and later, when there is a pressing need that has developed, add project and risk management software, etc. This is the path of tears, a red herring based only on the lack of practical experience and scant information.
For a project to succeed, you need not only the right Document Control software but also the right Project and the right Quality Management software. Then take into consideration that all these separate tools need IT integration to force them to work together, require constant troubleshooting, and still, some modules just won't cooperate with the others. You will inevitably lose key resources like time, effort, working hours, documents, attachments, important conversations, track of deadlines, and the cost of it all.
Compatibility issues will give you unnecessary obstacles even when it seems the simplest.

Luckily the market offers a strong solution for every problem/pain point the era raises. The newest generation of powerful tools prepared to tackle all the challenges given by the modern age are the all-inclusive, integrated QMS Software.
Strategies and Best Practices

The best practice shows that even startups are benefiting from using integrated QMS software. From day 1, these tools can turn out to be pretty handy in countless examples, like in simplifying recurrent tasks, creating project workflows, identifying hazards, planning projects, framing your operations to achieve compliance, and keeping your documentation neat and tidy.
Quality shouldn't be measured by the price tag, since all-in-one, integrated QMS tools offer more than just the sum of their parts, they offer all the same functionality as API combined separate software with the wonderful attribute that they actually cost much less than the sum of all the separate software packages would be. Go figure! Your budget should be breathing easier already.
qmsWrapper is an all-inclusive, fully integrated Quality Management Software. It includes Project Management, Quality Management, Risk Analysis, Integrated Team Chat, and… a full Document Management and Control functionality that provides full support for document search, including the search for documents related to specific processes, projects, sub-projects, type of documents, etc.
qmsWrapper is designed to find a needle in the haystack, any document can be listed and filtered only for the desired process, furthermore, all document searches are fast, and results are returned immediately.