Top 13 plus 1 requested features in a DM Software
Successful startups and small businesses understand that although a DMS (Document Management Software) is essential to success it is outright critical for compliance. The top features requested in DM software reflect the growing needs of Startups and Small companies who cannot ignore the increasingly central role a DMS plays in their growth and success – both dependent on regulatory compliance.
The Top 13 + 1 requested features include:
1. Ease of Use – argh! So obvious yet so critical for users. Make it hard, and they won't use it. It's like forced fun, which is no fun. Users have to see and understand it intuitively – they simply have to get it. The best approach to ease of use is also associated with most all other features from integration, to search, to editing, to collaboration. A DMS must be for your users.
2. Search. Where to find that document. A single line searchable to ID all the right documents is essential not in the beginning but later when time has mated with work to reproduce a thousand times a thousand documents – the miracle birth of electronic paperwork. You just gotta find it without crying.
3. Pre-Viewing. It looks like the doc I need – so download it, view it. Wrong one. Next. Users need to preview before downloading. Limit the bandwidth being used just to peek at a doc to see it's the right one you are looking for – titles can be deceptively confusing. A quick peek, easy. Face it, less bandwidth less cost…
4. Integration. Dropbox, GoogleDrive, Box, OneDrive, etc… are all great storage services but for these storage services, integration means only saving to a directory, not integrated into the functionality of the application. Rather, real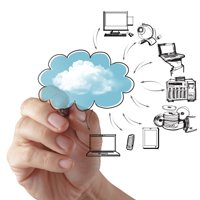 integration should instead allow project management software to store its files within the Project, attached to its issues. First, this is easier for users to understand. Secondly, documents attached to the issues they relate to are more relevant to the project. And that makes for better compliance.
5. Cloud. Cloud-hosted means users can access their files from any supported device. Notebook, PC, Tablet or Mobile, a DMS hosted in the cloud means accessibility from anywhere, anytime.
6. Centralized Location. Files stored in one place can be found in that place. Combined with Cloud access and users are not confused with where to look. A smart directory structure is important to supporting a Centralized location. Also, users need their own centrally located space on the cloud. Such space makes for a quick and easy backup. No more excuses that the dog ate the file.
7. Automatic Directory System. This feature combines with Cloud, Centralized Location, Search and Integration. Dropbox™, GoogleDrive™, Box™, OneDrive™ cannot do it. They store files in directories that for better or worse are created by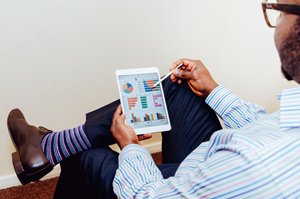 users and shared. However, when you integrate Project Management Software and DMS such that DMS mimics the Project layout in the Project Management Software – USERS GET IT! They instinctively know where to look for files for that project, that issue. Automatically doing this makes it easy and understandable for users, and admin's alike. Get the Project structure right, then an automatic Directory System based DMS would create the directory structure ideal for the Projects, understandable to users. Librarians need not apply.
8. Security. Some users have read-only permissions. Others are read-write. How to choose. It's a question of Permissions and the best approach to permissions is through Roles. Instead of individually assigning by document permission, a good DMS uses roles. Assign a batch of users to a role, i.e. role=Reader, and they all get read-only access. Administrating a DMS can absorb a lot of time, so the right tools and approach can make it easier to secure and control.
9. Workflow Capabilities. Documents occasionally need approvals and that means they need to travel in a workflow. See HR, then Admin, then Manager, then CEO. The approval has to flow. But also, the workflow has to track the approver and marry this with the approvers signature such that an eDoc is electronically signed when it is approved. You cannot do that with Dropbox, GoogleDrive, or OneDrive.
10. Editing and Versioning. Your DMS should support any type of document and version it whenever it is edited. Be it Word, Excel, Adobe, PDF or PNG, whatever the type the DMS should ensure the doc is versioned and controlled whenever it is edited.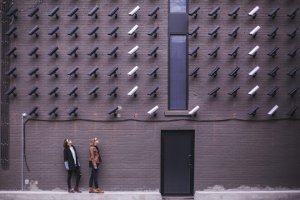 11. History and Audit Trails. When the 3 bears got home they suspected something was not right. Good history and Audit trail would have revealed the presence of Goldilocks without seeing who ate what, broke that, and slept where. At other times, you just have to see who checked out and then back in a particular file and when. Sometimes, you just gotta know!
12. Regulatory & Standards Compliance. This is the primary reason you do a DMS. It needs to support your compliance needs of tracking and controlling documents. Some DMS include a frozen or Lockdown feature, others provide a Document Vault where QMS Approved documents are permanently stored and where they cannot be "doctored" or "vanish". For many regulated industries and ISO standards this an essential requirement. For the medical startup or small business, you cannot live without – unless you keep hard copies in parallel.
13. Desktop App. The beauty of Dropbox, GoogleDrive, OneDrive and other such storage apps, is that they provide a desktop app. Word sees the file as local, which it is, but it is also automatically synced to the cloud. Such storage services are also expensive when deployed by the user. Share they may try but each user needs their storage fix. However, some Desktop Apps are smarter than others, as they provide both user own document directories and common Project Directories. Sharing is automatic and a startup or small company can manage all from one place. All the functionality of Dropbox and then a lot more integration with essential functionality.

+1. Collaboration or Cooperation. Collaboration is often listed as a requested feature for a DMS. However, the description is, well, misleading. Collaboration is better explained as several users, opening the same file, at the same time in the same app and working on it. Google Docs comes to mind as a true collaboration tool. The App supports the functionality, not the DMS, even if it is stored in the DMS.
The requested feature is not Collaboration but rather Teamwork or Co-operation where a team of users can see the same files, in the same file structure, and share them through the DMS.
Conclusion.
A DMS is a critical tool for compliance, yet the various requested features struggle to provide real integration at the functional level. The burden is on the user to realize the lack of real integration and find workarounds in the hope of achieving compliance.