Quality Manual or Workflow Processes? What should I establish first?
So, what documentation hierarchy should we adopt?
It turns out that this question is a classic for a reason. People have been asking it for many years, and there is more than a little confusion on the answer.
The Quality Manual requires many references to the applied company and the workflow processes. Synchronously, most quality management related references are advising to start with the workflow processes – and the snake eats its tail.
So, what comes first?
However, both approaches can be the source of mistakes in the other…
If the Quality Manual is first prepared, the applicability, title, number, location, etc. of the processes would not be known or known only after they were drafted.
If the processes are first described there must be some kind of starting point like the quality manual where company policies and instructions are defined.
The chicken or the egg causality dilemma
Perhaps the more interesting angle is where the question originated—and what its answers reveal about the establishment of Quality Management Systems.
The common practice is to follow a 5 step hierarchy:
Level 1: Policies – define key system objectives
Level 2: Quality Manual - approach and responsibility
Level 3: Procedures - methods (Who, What, Where and When)
Level 4: Work Instructions - description of processes (How)
Level 5: Forms, Data and Records - evidence of conformance
The establishment, follow up, tracking and updating of the versions and revisions for the Processes and the Quality Manual should be a recurrent activity. Basically, it's a difficult but ongoing job that never ends otherwise QMS will become merely a document-generating system. There is an old adage that says that the only constant, is change.
"The establishment, follow up, tracking and updating of the versions and revisions for the Processes and the Quality Manual should be a recurrent activity."
How to develop a Quality Manual and Workflow Processes?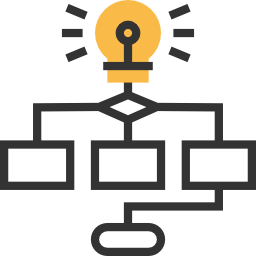 The tedious and time-consuming task of developing a Quality Manual and documenting a company's commitment to a particular standard can create significant difficulties for businesses of various sizes, in diverse industries, in different countries.
To help both beginners and experienced professionals develop clear and concise manuals and efficient documentation, qmsWrapper offers a great software solution.
"The Quality Manual and Workflow Processes are not just a part of qmsWrapper, but integrated into the QMS module itself. "
Reduce or Eliminate Potential Pitfalls –
All the steps are outlined, you just have to select the policies, procedures, processes, workflows your company has to implement and create your personalized Quality Manual.
Streamline Your Operations -
qmsWrapper integrated Quality Manual feature will save your team countless days, even weeks of irreplaceable time developing your Quality Manual.
Save Valuable Time & Effort in Keeping Your Quality Manual Current -
Change a workflow process and your Quality Manual is automatically updated, and vice versa.
Ensure Cohesive Relationships Between Functions -
With qmsWrapper you can always have an up-to-date Quality Manual that reflects not only the policies but also the processes and workflows that your company implemented – ensuring your company stays compliant.
(compliance is the whole point of the Quality Manual…and of course, to give your team the quality policies and practices they need to implement)
For small and medium-sized companies, where money and time are valuable and scare currency, qmsWrapper provides a well-tested and recognized QMS foundation to support the companies' quality pursuits.