The New Risk Module supports risk-based design
Risk Analysis Module becomes a very important update, next to other features: Traceability Matrix, Process Engine, and Jira integration. Changes will make Risk Assessment much easier and clearer.
In the medical device world, risk-based design and development is the new norm. For FDA clearance and CE Mark certification, ISO14971 is essential.
And in May of 2020, the new Medical Device Regulation (MDR) in Europe, take risk-based design and development to a new level of inclusion.
qmsWrapper now offers 2 Risk Modules:
1. Traditional Risk Module
For all clients who are used to our previous version.
2. New Risk Module
New Risk Module
The Risk Management Module of qmsWrapper includes 5 Steps (Initial Risk Analysis, Hazard Analysis, Risk Evaluation, Risk Control, and Benefit/Risk Analysis). Each Step is designed to ensure you meet the requirements of ISO14971:2019 in a manner that contributes to your design and development efforts. It helps you to go through how your medical device will be used and help you to identify potential risks, understand their likelihood, to be able to design intelligent control measures.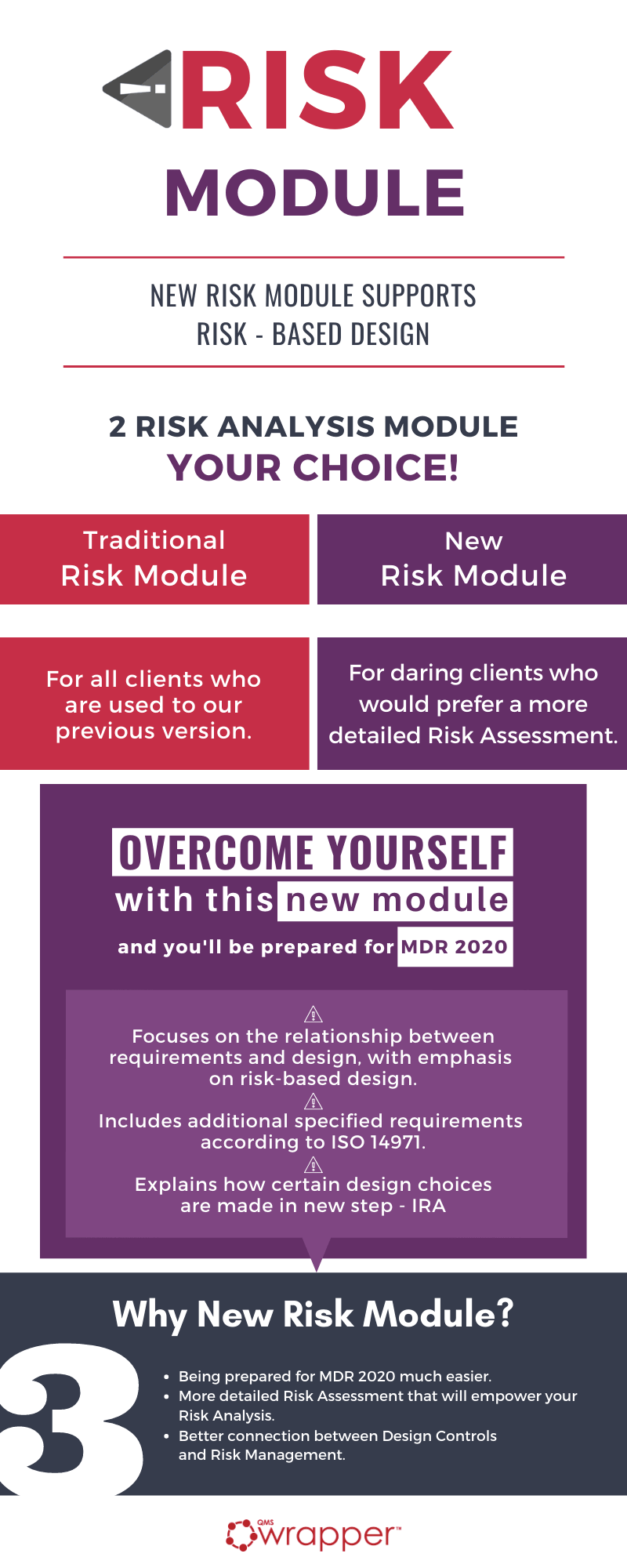 qmsWrapper Risk Management is a powerful, but a user-friendly, tool that makes risk & compliance management easy and understandable.
Our integrated solution improves the chances of a successful project plan for medical device startups and mature organizations alike, facing unique challenges with Design Controls and Risk Management.