Documented information – Lecture 13
Lecture summary:
Documented information is all the information needed to plan and operate your QMS.
When it comes to controlling documented information, there should not be a question of if you should do it, but rather why you should do it.
Documented information is mostly used within organizations as either a form of communication or as a way to provide the evidence required by audits.
Documented information is the key element of your QMS and it has to be controlled. In ISO 9001:2015 standard, everything is now known as documented information whether that's records, procedures, processes, etc. and in whatever form e.g. paper, electronic, etc.
Examples of documented information are things as a description of the quality policy, form for management review or internal audit, or work instructions, SOPs, process diagrams, etc.
The point is that now standards allow you to be flexible as per your needs when it comes to documentation in a quality management system. Not every business is the same (by size, by operation, industry, etc.)
The ISO 9001 standard suggests you provide a method so you could achieve the high-importance quality objective. But do consider when defining your documented information that the amount and details of the documented information be relevant to the intended outcomes and results expected of the QMS.
What is required?
Basically, the ISO 9001:2015 standard is letting you decide what is important enough to document. Even it sounds like a good option, it is a harder task because it leaves more room for interpretations and debates for you and your auditor.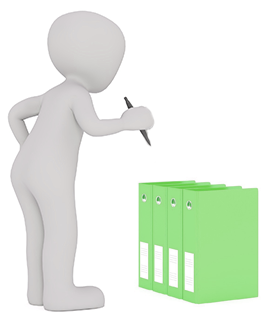 OK, standard gave clear statements where documentation is expected; not everything is left on your burden. But sometimes you must read between the lines and figure it out. Some of the quite clear requirements are things like to ensure that identification and description of documented information to be defined and clear, then for each type of documented information, the appropriate format to be determined and maintained, etc. So, anyone in the organization that picks up the document will know where to assign it.
Control of documented information
So, once you documented it, now it's time to control it. To control documented information, you have to organize and assembly needed information concerning various processes. Afterward, through gotten information, you will establish basic and various ways that can be applied to different departments and organizations.
Controlling documented information keeps your business organized. Controlling documented information is much easier said than done.
PREVIOUS LESSON NEXT LESSON ALL LESSONS