Communication of support – Lecture 12
Lecture summary:
In quality management – communication means a process or activity for exchanging effectively information between everyone included in the operation of the QMS
Effective communications require mechanisms for information to flow top-down and bottom-up.
Select an approach that fits your organization's culture and strategy.
Communication is also one of the key elements of QMS implementation and business success. As much as lousy communication can make a mess in a way of doing business, so much good and effective communication can lead to successful outcomes and positive results. To avoid any inconvenience and for implementing effective QMS, the ISO 9001 standard has established some rules for external and international communication.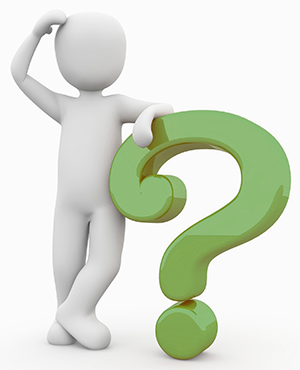 Communication covers all business activities and interaction between interested parties of your organization: employees, customers, suppliers, governmental offices, and other interested parties.
Communication principles
The information must reach the right person, at the right time at the right place to achieve quality objectives and products or services to increase customer satisfaction.
For each communication (internal and external) you must decide how, what, when will be communicated, who will, and to whom it will be communicated.
Internal and external communication
The internal part of communication includes QMS related topics such as day-to-day operations and general awareness; information on achieving objectives and targets; risk and opportunities, etc. between people working within the organization.
External covers all communication with external parties such as consumers, stockholders, neighboring communities, etc.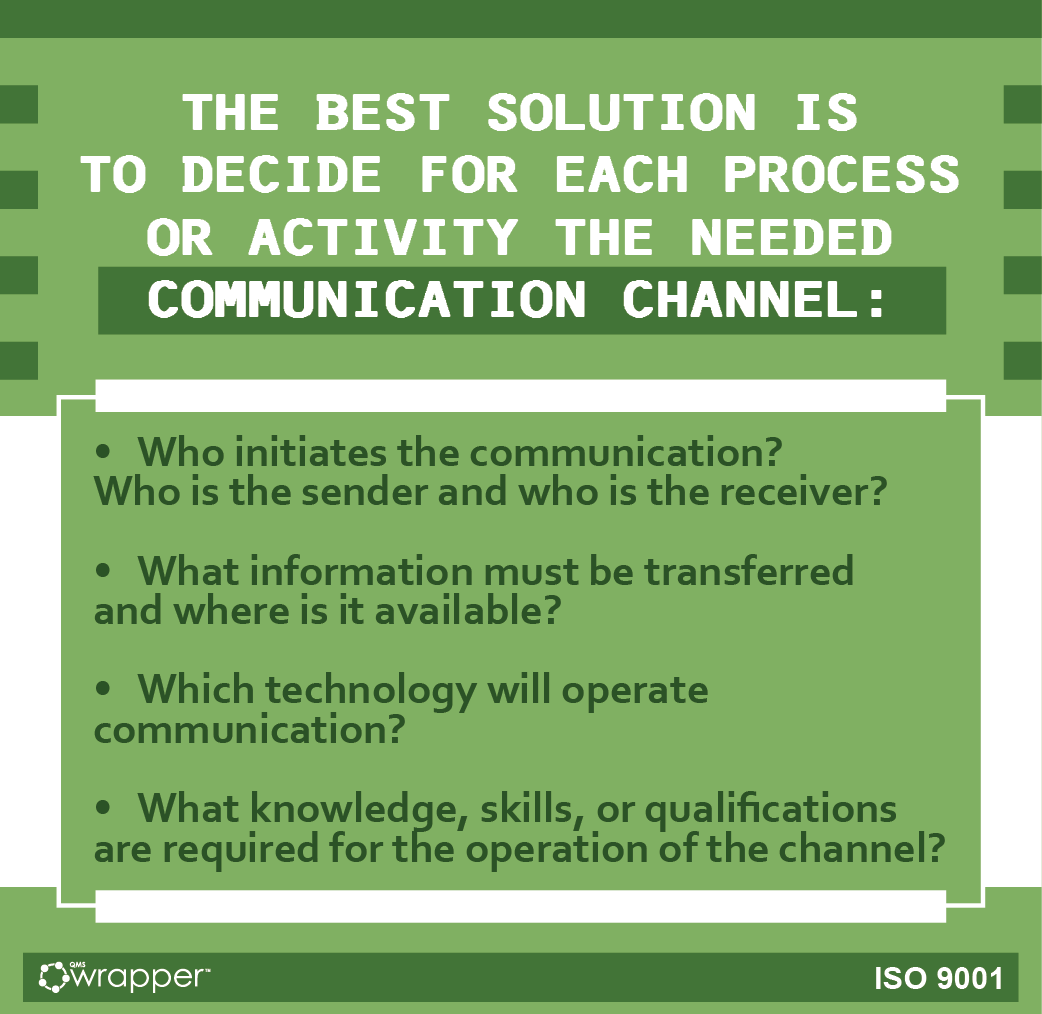 The best solution is to decide for each process or activity the needed communication channel:
Who initiates the communication? Who is the sender and who is the receiver?
What information must be transferred and where is it available?
Which technology will operate communication?
What knowledge, skills, or qualifications are required for the operation of the channel?
You have to determine the most effective communication channels. After all, they are important to an effective QMS because they create transparency in the organization and allow the efficient flow of data, information, and knowledge. To achieve effective communication you can conduct a training program. Essentially, each employee, function, or role should know to whom they must report or who reports to them, with which tools they should be reporting, which inputs they should receive, and which outputs they should deliver.
PREVIOUS LESSON NEXT LESSON ALL LESSONS